Sap Of The Month??
Travis was determined.....Last year, he spent a few bucks playing a carnival game of skill at the Iowa State Fair....He knew he could win....so for months, he set up a practice area in his Hawkeye basement and practiced and practiced.....Some game involving a washer on a string and a beer bottle....So Saturday was his BIG DAY at the Iowa State Fair.....Travis and his family were waiting for the gates to open....then he rushes in and heads to the Midway, confident of his skills........You get four chances for $10......What?....my day it was a quarter.....Geeze, $2.50 a miss?.....this is not gambling?....and the State of Iowa will not allow Fan Duel or Draft Kings fantasy games???? because they say it IS gambling???? (Iowa also has a state lottery and 19 casinos) (46 other states allow fantasy sports)....Anyway.....Trav-man plunked down his $10......and on his LAST try, HE DID IT....A WINNER BABY!!!.....His prize was a HUGE, stuffed bear....and I mean HUGE....Portland was thrilled...Lorrie, not so much.......but wait..... Travis now had to haul around this MONSTER the rest of the day at the fair!!.....It would not fit in his car!!......and is TOO BIG for anyplace in his house!!!...This is like the Godzilla Of Teddy Bears.....(but it is Hawkeye colors)....Check out the pictures......and notice the NOT VERY HAPPY Carnival guy (no dress code?)....as Travis carried his prize bear away from his stand.....Nice job, Travvy...We are proud of you!!!.....Hello eBay or Craig's List?.....Gawkers are starting to drive by his Waukee home.....barely believing their eyes......Click Photos To Enlarge....Not sure if this is a SAP story or a GREAT MOMENT IN TRYON HISTORY!!!





Mandy Inducted Into ADM Hall Of Fame!!
Mandy, daughter of Randy, was inducted into the ADM Hall Of Fame this week. Also entering was a NASA scientist who helped Apollo 13 (Tom Hanks) return to earth. So it was not just athletics!! Click To Enlarge pictures. The write-up of Mandy's accomplishments are on picture No. 2 at the bottom. Congrats to Mandy, Josh and all of her family!! and GO Abilene Christian Wildcats!! (Josh is their offensive coordinator) But what a challenging schedule as they enter Division 1. ALWAYS proud of all of our nieces, nephews, kids and spouses!! Most of the photos by Travis. Click To Enlarge.





Stokkes Hit Wrigley Field!!
Doug, Jodie and Melody took in a Chicago Cubs game in historic, Wrigley Field. This occurred on Saturday, I think, and they saw a great game vs the Washington Nationals....Cubs Won 7-4!! Photo by Jodie.
Glidden 150th Celebration Is Big Success!!
All School Reunion is Friday Night and the big parade and other activities are Saturday/Sunday. Parade starts at 10:30 a.m. on Saturday. A good place to watch the parade is from Sandy's backyard. Just bring a lawn chair. Food and drink available at The Park. Jim and Nancy Hulsebus are attending the All School Reunion. Go Glidden Go!!

Balloons, Balloons, Balloons!!
Watsons and grand kids are attending the Indianola Balloon festivities....Travis and his family are also there. Another gorgeous day in Iowa!!
Sap Of The Month!!


Month Of July: So I signed up for an online banking type of account and they wanted to verify who I am......I had to answer 3 multiple choice questions......Which of the following address did you once live at? They gave me 5 choices and one of the answers was None Of The Above.......#2 Which of the following cars did you once drive?.....Year and Model......#3 Which of the following phone numbers did you once have?......Well, I flunked it.....I think I missed 2....I did not know the address, I think they used that old, little blue house that we ived in for less than a year in Nevada.....I could not remember the year of the Ford Taurus I drove for a couple of years and I think? I got the phone number right, but am not sure........Wait, You Mean The Trivia King failed this quiz about himself?......Yep.....Oh, I was NOT ALLOWED to retake the quiz for 48 hours.....I sure felt like an OLD SAP.


Month Of June: So one Sunday afternoon in June, I was sitting in my easy chair watching the Orioles lose again, when one of my beautiful grand daughters came up and So Sweetly asked if I could take her to Ames?...."Uh, Why?"...Well, she wanted to see something...."Uh, OK"....Well, immediately the other grand daughter joins us in the car and we are off to Ames...About half way there, I ask, "Where are we going?"...."To Petco"...."OK, I have never been there"....We walk in and the girls sprint to the back of the store, grab a sales guy and before I know it, they are both hugging guinea pigs....I asked them when they saw these guinea pigs last and the answer was?....."This morning"....Oh, Oh.....Seems Gwen made a deal with them, if they did their chores everyday for a week and helped around the house, they could get them....and that morning they were put on reserve....(the girls had already named them)Well, the sales guy perked up and said they were NOT ON RESERVE...against store policy and they could be sold at anytime....."Oh, Oh"...I had never seen such LONG FACES....we left the store...the girls were silent....they started texting Gwen....I tried to stay out of it, but geeze.....never seen them so sad....Well, Grandpa broke down and we went back to the store....and I bought t

hem....A big sign said 50% off.....they were $40, so what is $20, right?.....Petco asked if I wanted to be a club member...."Uh, no thanks"....I go to the check out and I discover that they were $40 APIECE.....Well, Ok.....I guess.....so here are 2 twenties....50 percent off......."UH, NO.....to get the 50% off you need to be a club member"....So I forked out almost $90 (with tax) for two "pigs." So Welcome, to Oakley (Cassi's) and Little Rascal (Alexis) to our home.....What A Sap!!!......Next day, grand daughter asks for $10 to buy a little stroller at a garage sale...."Well, Ok"....(Does Grandpa Ever Say No?)......Then, later that day, I see the girls are "walking" their pigs with their new doll stroller.....Man, Once A Sap, Always A Sap.....See pictures.

Month Of May: Jerry and Jerilyn head up North to Danny's Pawn Shop and Massage Parlor....Jerry (pictured) does this once a month as he is still trying to unload OJ Simpson football cards and SETS of Desert Storm Cards from the old card show days......JJ was "shocked" to hear that he actually sold $17 worth of stuff and was heading North to collect his money......He brought a trunk load of OLD jackets....Ar-We-Va football, SF Storm, Carroll Villa/Bordello type stuff....even an old Jefferson Ram coaching shirt and an old GHS letter sweater....and a couple of old 1970s sport coats....You know, like Bobby Knight used to wear.....So he collects his money and leaves his stuff with Dan and drives home.....a few hours later, Danny was SHOCKED to discover a $20 bill in one of the jackets.....WHOA......then about ten minutes later, he found ANOTHER $20 bill.....(along with some torn up SODRAC PARK greyhound racing betting stubs).....Wow, Christmas in May for Danny!!.....So let's see....a tank full of gas ($40), four hours on the road, $$$ for Jerilyn for shopping ($150)....Donations to Dan ($40) a grand total of $250......all to collect the $17.....PRICELESS....So If you NEED CASH....just contact Jerry at 1-800-MO MONEY.....He is THROWING money around!!!.....People are starting to follow JJ everywhere.....Kind of like, Pokemon Go, but instead of monsters, it's money you are looking for.

North Dakota Fun!!
Jerry and Jerilyn took a quick run up to North Dakota this week.....they hit Deadwood, SD for a second honeymoon, then ran up to Medora, ND to see Deb (Jerilyn's sister) and Paul, then on to Williston, ND to visit Lynn and Randy.....Tons of fun....photo by RT.


Great Time In The Mountains!!
WW and Doug have returned from a fun trip to the Big Horn Mountains in Wyoming. They camped their way out and back. Fort Laramie, Fort Phil Kearney, Outlaw Cave, Medicine Wheel and Bear Butte to name a few places. Great fun....here are a couple of pictures from WW. Gorgeous weather, but a little hot.
Believe It Or Not
102 degrees in Williston, North Dakota, today (Friday).....RT has NO AIR CONDITIONING in his work truck. It is broken. HOT TIMES
SUMMER FUN (Click Photos To Enlarge)
First two pictures are of Jerry/Jerilyn's grandkids enjoying good old Iowa summer food! You can't beat corn on the cob and chicken! Always great food at Grandma's. Photos three and four are from Abilene, Texas and 5 year old Kia. Daughter of Mandy/Josh and grand daughter of Randy. Kia is "working out" with the football team and tubing on a Texas lake.
OUCH....Arizona Rattlers Upset Storm 50-41....
After trailing 34-7 at halftime, the Storm mounted a furious comeback and just fell short in the 2017 United Bowl. (The Championship of Indoor Football) The game hurt even more as it was played in Sioux Falls. (Saturday) This ended a Storm 6 year winning the championship streak. The Storm have won 11 titles in 12 years!!! Arizona dominated the old Arena Football League and this was their first year playing in the Indoor League.....Talk about a rivalry being formed. Another great season as the Storm end up 16-3. Congrats To Todd, Wendy and all of the Storm family!!

Tryon 4th July Celebration Was BIG Success!
A very nice turnout and the weather was perfect!! Thanks To All For Attending!! Unofficially, 28........It sure was great visiting with everyone. The BIG NEWS is Glidden built a brand new, fancy shelter house right next to the one we have been using. Next year we will be using it as our old one will be torn down. The new one is beautiful. Air conditioning, indoor rest rooms, perfect for good or poor weather and plenty of room. Even has a TV and looks like some kind of kitchen. I took some pictures and got most of those attending, but missed Tyler's and family as they were busy swimming. Sorry. There was a wonderful surprise when Travis, Lorrie, Portland and their new baby, Brymlee Rose showed up. Great Times!! My girls love the swimming and LOVE the Dairy Mart ice cream!! Thanks to Maxine for organizing this. Click photos to enlarge. Photos by DBT.
| | | | |
| --- | --- | --- | --- |
| Shonna & Brymlee | Lorrie & Portland | Jerilyn & Jerry | Maxine & Nancy |
| Donna & Jan | Warren & Doug | Cassi, Alexis, Gwen | Jodie & Janet |
| Bruce & Travis | Eric, Casey, Jack | Travis | The NEW Shelter |

Back, Back, Back, Back!!!
Alex Stoneman (son of Deb & Scott and grandson of Ray and Maxine) played in the Cooperstown All-Star Village Baseball Camp and tournaments in COOPERSTOWN, New York. Home of the Baseball Hall Of Fame!! 48 teams from all over the country played. Alex plays for the Macedonia, Ohio 12 and Under, Force Knights!! Well, on Father's Day, he hit his first, out-of-the-park, HOMERUN!! Then he hit two more the next two days!! Wow!! Pictured is Scott, sister Emily, Alex and Deb. So who is juicing the baseballs?....Super Job, Alex and if you sign......sign with the ORIOLES!!

JULY 4th CELEBRATION IN GLIDDEN!!
The Tryons will gather around Noon on Tuesday for the 4th.....Bring a hot and cold dish and your own drink, and maybe a lawn chair. Location is the shelter house by the POOL....Beware, there is a huge, brand new shelter house, but we are in our usual one....Kids and some adults love swimming!! Try to make a BIG EFFORT as we only get together twice a year. LOVE to see the LITTLE KIDS growing!! Making our FOLKS PROUD!! Jim and Nancy H. will not be attending this year, but WILL be coming to Glidden for the All School Reunion/Sesquicentennial celebration. They are honoring Jim's 65th class reunion....WOW!! Hope to see you ALL on the Fourth!!! Photo was taken July 4th, 2011....Wow, do the times change......CLICK PHOTO TO ENLARGE.
STORM DEFEAT BARNSTORMERS 66-32!!
PLAY IN UNITED BOWL July 8th @ Sioux Falls!! vs Arizona Rattlers!!
Sioux Falls Storm Defeat Iowa Barnstormers 45-24!!
Now they play the Barnstormers (13-3) in The United Conference Championship Game, @ Sioux Falls, Saturday Night!! 5:00 p.m. Go Storm!!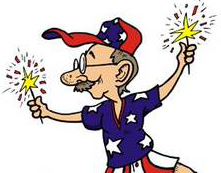 Come Celebrate With The TRYONS, July 4th In Glidden!!
Keep the tradition alive!! At the shelter house by the pool. Bring a warm and a cold dish and your own drink. Maxine has the shelter house reserved. Kids LOVE swimming in the Glidden pool. Some old folks, too. Hope To See You THERE!!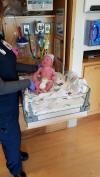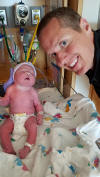 Introducing Cambry Reese Watson!!
Welcome!! Cambry!! Born today, 8:49 a.m. (June 9) to Brett and Jenna. She is the 5th grandchild for Nancy and Warren. Wonderful, wonderful news and Jenna and baby are doing well!! Cambry checked in at 8 lbs. 8 oz. and 22 inches. Congrats on the GREAT NEWS!! More playmates. Her brother Breckin is thrilled!! Click Photos To Enlarge.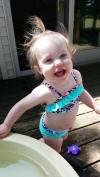 Summertime!! And The Living Is EASY.........
Grab a pole, It's fishing time!! Pictured to left is Cassidi and Jade (Beth's) and below is Calista (Beth's) and Hudson (Beth's). Click on pictures to enlarge. Some fun on a hot summer, day!! (Nevada is FINALLY out of school!!)
| | | | |
| --- | --- | --- | --- |
| Calista | Calista | Hudson | Hudson |

Wild, Wild Time On Memorial Day!!
Battling the wind, the pranksters and did I mention the wind?.....3 teams of mainly Tryons battled it out on the golf course @ Carroll, on Memorial Day. It was the annual 4 ball-best ball tournament.....Much laughter....some POOR swings (see photos)....and a little bubbly. Special thanks to Jerry and RT for organizing this. Rumor is that JJ spent a fortune on hosting this big bash. (The rumor is: Jerilyn is still hoarse from barking out orders) This is the first time that I was invited and not so sure it will happen again...Pretty poor golf...My golf was so poor that I tried to eat my way out on JJ's deck. The winners were the team of Donnie, a ringer (or was that his inflatable "dummy friend" riding in the cart?), Max and Austin (Maci's "friend").. they shot 6 under...Jerry and his boys (Todd, Lynn, Tyler) shot 4 under and RT's Roughnecks (Tanner, Travis, DBT) were 3 over....but it was very, very windy.......So great to see most of Jerry's clan and Randy's, too.....Mucho Fun!! Great Memories!! Photos from RT and JJ.....Click Photos To Enlarge!!









Peyton Parker Open House Was Last Sunday!!
Peyton Parker, daughter of Sherry and Todd and granddaughter of Larry and Jan, graduates this Sunday in La Porte City. Open House is 2:00 to 5:00 p.m. at the Lakeview Lodge at Hickory Hills Park...3338 Hickory Hills Road. La Porte City....Congrats to Peyton, Sherry, Todd, LT and Jan. and Peyton's entire family. Big Day for everyone!! Peyton will be playing softball and volleyball at DMACC in Ankeny.

Happy Birthday To My Favorite Ballplayer!!
Brooks Robinson, Baltimore Orioles turns 80 today.....80?...OMG...You kidding me?......One of the greatest players of all-time. Only 16 gold gloves....MVP of American League and MVP of World Series. Hall of Famer....Great Memories!! First Class Guy!!

The Shiloh Boys Latest Adventure....
Last week, the Shiloh Boys (WW and DBT) headed to the Missouri River on a beautiful, spring day. Looking for the sunken steamboat, The Bertrand, which sunk in 1865 and was discovered in 1969. Check out the story and pictures by CLICKING HERE. Now, I made this into a pdf file and you may be asked to OPEN or SAVE it....I would just OPEN it. Viewed best in Landscape mode on your computer or iPad. You can ZOOM in easily or make FULL SCREEN. Let me know if you have issues opening the pdf file. Enjoy.


Fun Time At Natalie's Open House!!
Great to see so many family members and congrats to Natalie, Tim/Kim and Larry/Jan.....Peyton's is next. More details soon. Pictures are of Natalie and beautiful quilt made by her grandmother and a picture of my girls, who are GROWING UP TOO FAST!! Natalie picture from Janet.
Storm Win 62-32!!
Todd's Sioux Falls Storm stomped the Spokane Empire, 62-32, last weekend. This moves their home winning streak to 67. Next game is Saturday at Green Bay....Go Storm!!


Welcome Magnolia Ava Tryon!!!
Ooops, I kind of missed this....Magnolia was born Saturday, April 29th to Michael and Courtney Tryon. She is the granddaughter of Mike and Cindy. Great granddaughter of Bill and Sally. Magnolia checked in at 7lbs. 10 oz. 20 inches. Also pictured is Magnolia with her Dad, Mom and sister Audrey and brother Carter. Congrats to Michael/Courtney/Sally/Mike and Cindy!! Great News!! Another cutie!!


Ray Charlson Passes.....
Gwen's grandpa, my ex-father in law and a real good guy, passed away Monday evening after some tough medical issues. Services are Friday night (Forest City) and Saturday. (Lake Mills) Ray was 88....He is survived by his wife, Violet, and 4 daughters and a son....Picture is Ray at Red Wing and Ray looking at his place during a big Mississippi River flood........Rest In Peace.
What? Sioux Falls Storm Lose? 44-36!!
There went the 23 game winning streak....The Storm lost to Texas (@ Wichita Falls) 44-36 on Saturday night. The Storm STILL have their 66 game home winning streak going. Next game is Spokane @ SF......Go Storm!!
GREAT NEWS!!
Max, son of Tammi's and Jerry/Jerilyn's grandson, Is Hired By Williamsburg Schools To Teach As A Success Center Teacher!! CONGRATS MAX!! He is now a RAIDER!!

Natalie Tryon's Open House Is Saturday, May 13th !! Natalie, daughter of Tim and Kim and granddaughter of Larry and Jan will graduate next month at Roland-Story High School. Her Open House is Saturday, May 13th and ALL TRYONS are invited!! The Open House is from 9:00 a.m. - NOON. @ Fairview Lodge, Grove Street (next to the carousel) Story City, Iowa 50248. Come join Natalie's family and friends and help her celebrate this wonderful milestone.


Now Peyton Parker (Sherry/Todd, Larry/Jan's) is also graduating next month. That Open House is May 28, in Laporte City.....More details later. Congrats To All Of The Graduates And Their Families!!! So put May 13th and May 28th on your calendars!!!

Fun Easter Weekend!!
Jan had a houseful on Easter. All of her and Larry's grandkids were at the Ogden homestead to enjoy some quality family time. (picture) And it was a beautiful day!! Some fun....thanks to JJ for sending me this classic photo. (as always, Click Photos To Enlarge) Are these those little kids who used to run around at The Lake on July 4th???? Gee Whiz.


Just In Time For Spring/Easter!!
The Glidden Hatchery Announces!!
A brand new batch of chicks from the larger "hatcher". Great day in the morning.....Two professional child models are photographed with the brand, new chicks....the tall child is a little "surly" as she squeezed a chick a little too much and POOP dripped down her front.....Nice......there went that modeling career. Is Little Dickie laughing at sister, Donna????? Photo from about 1955 or so. ....Phone 221 to contact The Hatchery if interested in the chicks. Ask for Clarence or his eldest son, Raymond. This article sponsored by Gooch's Best Feeds. (Dickie, the Chick Whisperer)

Old Doug Gets A Beautiful Quilt!!
Old Doug Stokke (age 60), was presented a hand made quilt from Jodie and Nancy W. on Easter Sunday. Nancy is a professional quilt maker and throws in a wonderful, homemade meal with every quilt....Just contact Nancy if you are interested. Doug is currently employed at Iowa State University as a token, conservative professor in the Science department. (talk about an extinct species) Isn't it sad to see our foreign agents getting older? Jack Ryan, Harrison Ford, Jack Bauer, Keifer Sutherland, Sean Connery.......

WELCOME!!
BRYNLEE ROSE TRYON!!
Born at 10:26 a.m. today.
Daughter of Lorrie and Travis, grand daughter of RT.
Checked in at 8 lbs. 4 oz. 20.5 inches.
Photo edited by RT, taken with PROUD SISTER PORTLAND!!
What a beautiful EASTER gift!!
(click photo to enlarge) Congrats To All!!!

Great News!! Welcome Sophie Mae!!!
Adam and Kristen Tryon are the VERY PROUD parents of Sophie Mae, a beautiful daughter born on Wednesday, April 5th. Sophie is the 5th great grandchild for GT....and CONGRATS to Kevin and Lori, the VERY PROUD Grandparents.....Everyone is doing well....so a HUGE TRYON WELCOME to Sophie Mae!!! What a cutie!!! Photo sent by GT.

Jacob (Lynn's) WINS NCAA!!
Hey, this guy also won the Bowl Bonanza!! DBT takes second, Peyton Parker third, Dan The Man fourth and Bruce gets fifth. WHAT A CONTEST!! If Gonzaga would have won, 5 different people would have been in the money.....Poor Randy got hosed....but SO EXCITING!! Thanks To All For Playing.....IOUs and winnings should go out this week.........On this week in history, a young freshmen from North Carolina hit the final, WINNING SHOT to win the NCAA Championship (pictured).....It was 1982 and his name was Michael Jordan.....Wonder what ever happened to that guy? Did he ever make the NBA?
PRICELESS.............
Here are 6 tremendous pictures from the history of Shelby County.....How about a baseball team with 2 Densmores and 2 Hulsebus'? How about a photo of C.L. and his basketball team?...baseball?....talk about priceless....How about some pictures of Defiance, including 2 of Tryon Produce with Uncle Jim and Clarence....Pictures are from the Defiance centennial book and were scanned by WW.......so scanned photos from books are not the best, but these are still priceless, especially when zoomed in. Got to love the old cars!!

Baseball Team

Basketball Team


Baseball Team

Main Street Defiance

The First Tryon Produce.


TRYON PRODUCE
Folks lived upstairs, only 2 bedrooms. It is where GT was born. Ray, Bill, Dale and GT shared a bedroom.
(a real fire trap)

Bruce/Donna Enjoy A Chicago Cubs Game!!
A Christmas gift from their kids....in Mesa, AZ, they attended a Cubs vs Padres exhibition game...Padres? They giving tickets away?....Cubs are a TOUGH ticket to find as they are World Champs....So eat your heart out, Todd Parker....and other Cubs fans in the family.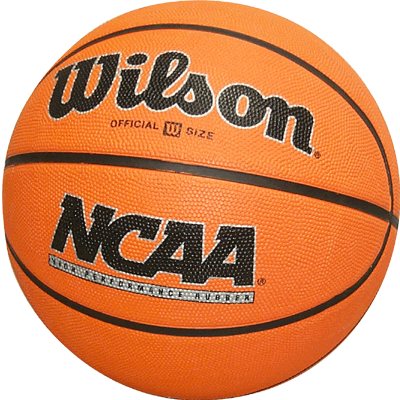 WHOA....TWO WAY TIE FOR THE LEAD!!
Dan The Man and Gwen are now tied for first....Big Shuffle Today....Bruce is in third, Scott Stoneman has 4th and Lorrie and Cael K. are tied for fifth....Still a ways to go and others are IN THE HUNT!! Each Round, The Points Double......So don't give up hope....How bout the Dukies????......Ouch!!!!..And Michigan? And Arizona?.......Some family members are really crying......Big Ten lost some one pointers....Wow!! And now Kansas?? More action next weekend......watch the standings shuffle!!


RT HAVING FUN IN NEBRASKA!!
Priceless weekend in Kearney.....Mandy, Josh and the grand kids.....Looks like lots of food and drink. Nice get-away for The Highwayman. The Lambersons have not yet moved to Texas, although Josh is busy, working there. Photos by RT.
BRETT HIRED AS
HEAD BASKETBALL COACH @ INDIANOLA!!
Will teach Math and only coach Boys Basketball.
Congrats To Brett And Family!!

2017 Tryon NCAA Basketball Contest Is UP!!!!
Be an Early Bird.....Entry is only 5 dollars, top five win money and last place gets their entry returned!! Enter as many times as you wish. Great Fun, for a really, cheap price....Please, No Nicknames, Unless you identify yourself....then no problem.....Tie Breaker is TOTAL POINTS of the Championship Game......after picking all games and tiebreaker, Click Submit Button at the bottom....It will tell you IF you left something out.....No skill needed as Natalie Won Last Year!!, with Dickie, Cassidi, Warren and Lynn also in the money. (No offense to Natalie) so look at those others!! Deadline will be Thursday at NOON.....but you can and GO CYCLONES!!

Enjoying The Good Life In ND......
RT helped Lynn find a great tax preparer and LT saved so much, he treated RT for a steak dinner!! Photo is from a cowboy saloon in Alexander, ND.....and The Highwayman's drive was a little snowy, but it is always snowy in North Dakota.......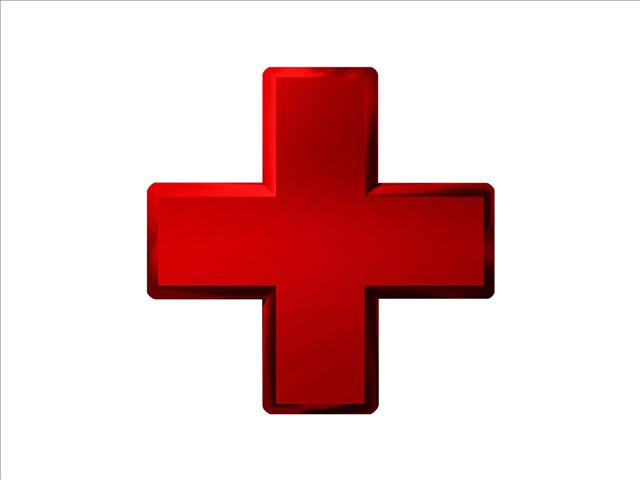 Maxine To Undergo Hip Replacement!!
This Thursday in Carroll.....Our thoughts and prayers go out to Maxine and all of her family!! (Thanks for the news, JJ!!)

Van Meter (Jack Trudo) vs Pella Christian
OVERTIME----Pella 52 Van Meter 49
Jack scores 10. A thriller. Great Season, Bulldogs!!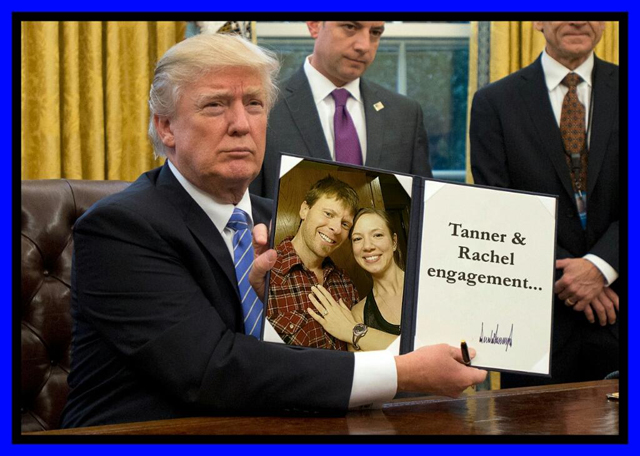 HUGE ANNOUNCEMENT!!
Believe It Or Not....President Trump took the time to make an ENORMOUS announcement!
TANNER AND RACHEL ARE OFFICIALLY ENGAGED!! Great News!! Tanner, son of RT, is engaged to Rachel Caraher, who happens to be a graduate of GLIDDEN!! and Iowa State. ( a Hawkeye and a Cyclone?) They met at HY-VEE, in WDM, four years ago. They are planning on an October, 2018 wedding. They both work at Mayo Clinic in Eau Claire, Wisconsin. Fabulous News and Congrats to not only Tanner, Rachel but also, the Big Old, eh Oil Man. Photo by the Tech Wizard of North Dakota. (RT) Although, Trump actually DID announce this. (Fake News?) And if you look closely, that is actually a photo of their "engagement moment" ......according to Secret Service Sources and an anonymous leak found by the NY Times..... CONGRATS!! To Tanner And Rachel.....

Jack Trudo's Van Meter Bulldogs Qualify For STATE!!
Jack is a junior at Van Meter and is the son of Shonna/Eric and the grandson of Larry/Jan. The DAWGS defeated AHSTW (Avoca) 73-53 to advance to the Iowa Boys State Basketball Tournament....The Girl's teams play this week and Boys a week later.....Jack scored 13 points and is their second leading scorer for the year. CONGRATS to everyone, especially Jack. Go DAWGS!! Picture and info from Nancy and JJ.....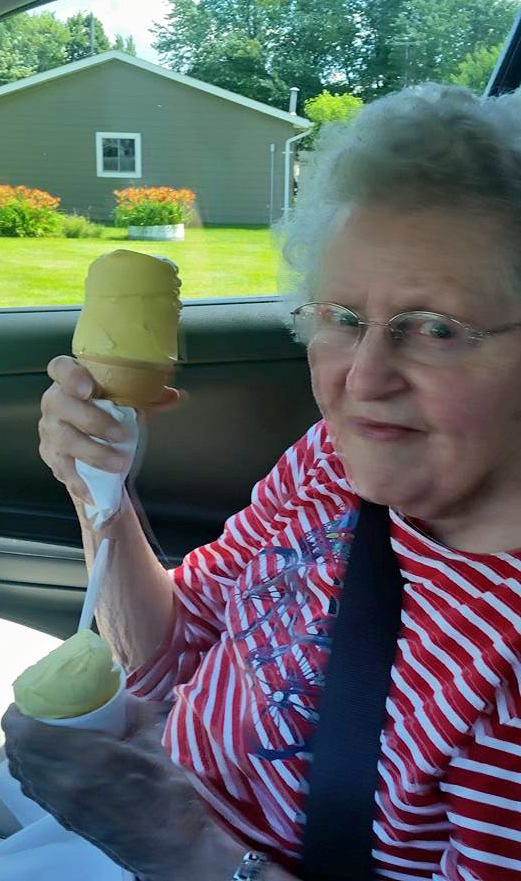 Jeanette Stevens Passes Away......
Bruce's Mother Passed Today, She Was 93.
Jeanette and husband Merle were long time residents of Carroll.
Services are planned for Saturday, February 25, at
The United Methodist Church, 1621 N. Main Street, Carroll, Iowa
11:30 a.m. Family Time at UMC
12:00 p.m. Public Visitation
1:00 p.m. Service at UMC
Luncheon Following The Service In Fellowship Hall
3:00 p.m. Private Family Burial Of Cremated Remains
Jeanette and Merle attended many Tryon Family gatherings and were great friends of The Folks. They really enjoyed going for ice cream at the Dairy Mart with Mom and Dad. Great family memories, especially at the July 4th celebrations on The Lake. (priceless) Our hearts and prayers go out to the entire Stevens family. UPDATE: In lieu of flowers, there is a Memorial Fund in Jeanette's name being collected by the United Methodist Church. The proceeds will go to the St. Anthony's Hospice Center. Just send donations to the church, using Jeanette Stevens name. Thank You.

Cassidi Finishes 2nd in All Around Gymnastics!!
Saturday, in Iowa City, (actually Coralville) there was a big gymnastics meet called The Winter Wonderland of Gymnastics. Cassidi (Gwen/Johnny) WON the uneven bars competition, finished 2nd on the floor exercise, 5th on the beam (she slipped off once, but finished strong) and did not place on the vault. This gave her a tie for second place in the All Around. She competed at Level 4 for the first time and her coaches/officials are moving her up to Level 5....Way To Go Cass!!....Enjoy the short video, sorry it is so blurry. (One day at practice this week, the ambulance was called in TWICE. One girl broke her arm and another fell and hit her head and they were worried about a concussion. Both are doing well.....tough sport.) Picture is of Cassi on the medal's stand. First place on bars.

Sioux Falls Storm Begin Run For 7th In A Row!!
Todd's Sioux Falls Storm Indoor Football team has won 15 straight games and 33 out of their last 35. They have won 6 championships in a row, but the road just got a lot tougher! The League has added some big time teams....The Arizona Rattlers, former World Champs of ESPN'S Arena football, now play indoor football. The big difference, is indoor has no nets. Last year, the league added the Iowa Barnstormers. Click The Map to see the teams and cities. SPORTS UPDATE: Todd's Sioux Falls Storm Defeated The Arizona Rattlers 40-29, last Friday night in Sioux Falls. JJ and Jerilyn were in attendance. Welcome to the BIG TIME Arizona!!
DBT'S TRIVIA TEAM FINISHES FOURTH.
We were without our two good young people.
CLICK HERE TO PLAY AND ANSWER SOME FUN QUESTIONS

HEY!! THAT'S ME ON TV!!!!
One of Brett's former basketball players was playing at Briar Cliff, last weekend so Brett's, Beth's, Warren & Nancy went to the game in Sioux City. They went back to Beth and Ryan's, turned on the TV and LOOK WHO THEY SAW!!.......Calista noticed that Calista was on TV!!....Much excitement!

DBT WINS!! (eh.......kind of)
Well, the important thing is GT LOST his GT's Quiz-O-Rama Contest......DBT was able to name ALL FIVE of the Glidden ladies. (see picture)....The ladies are: Leah Davis, Mom, Margaret Britt, Doris Haggard and Geniveeve (Genni) Sheer (sp?).......but there is a little more to the story.....First off, DBT, honestly, only knew two of them.....MOM and Margaret Britt......so he feels kind of guilty about winning.....but he was smart enough to seek some help. He called a classmate, Crystal Bentley, a life-long Glidden resident.....She only knew two....She printed off the photo and took it to her 90+ year old Mother....She could not identify anymore, either....So she took the photo to the OLD GLIDDEN BOYS who have coffee every morning in Glidden....They "claimed" to know all five.....Well, they actually got four, not in the correct order...but it takes the Old Men to know the women?......Sister Nancy added Doris Haggard, but pushed hard for Alice Ferguson....RT also had Doris Haggard, but pushed hard for Jean McNaught....Neither Nancy, or RT had Leah Daivis...The Glidden Boys did not have Doris Haggard....Anyway, DBT had TONS of help....entered numerous times and finally nailed it....GREAT CONTEST by GT.....Donna also entered, but I do not know who she picked....Thanks GT.....the winnings will go to the Glidden people who helped.


Sap Convention In Spirit Lake!!
Saps from all over the Midwest are attending a winter celebration being held this weekend in Northern Iowa. The Highwayman, Travis, Tanner, Donnie, Dan, David? and JJ? are just some that I know about. AND we have this month's SAP OF THE MONTH winner!!.....Congrats to Travis, who, with the egging on of Randy and Tanner, tried to make it up a steep hill on an icy country road on their way to or from a bar. .....(check out that road, I know Spirit Lake is in the boomies, but Geeze, a stagecoach trail?). Well, then Travis and the gang ended in a deep ditch, had to wait and cuss in freezing temperatures for a tow truck and missed one of the GREATEST Iowa State Basketball Victories in history. (an overtime thriller over hated Kansas, breaking the Jayhawks 54 game home win streak).....The Saps were stranded, waiting for a tow truck that took over two hours to arrive. Then later that night, there was a HUGE bowling championship, RT and Tanner vs Travis and Dan.....Notice the scores. One Old Sap rolled a Blazing 68.....68?.....my little girls can break 100.....Nice...talk about over-the-hill....Talk about a Weak Link.......anyway, the family Saps are all gathered to enjoy the Super Bowl together and most are cheering for Atlanta...Does that make New England a lock? CLICK PHOTOS TO ENLARGE.

Play GT's QUIZ-O-RAMA
Brother Gaylord is offering $5 to the FIRST person who can identify ALL of the "Glidden" women in the provided photo!! This is REALLY TOUGH.....Just ENTER HERE by emailing GT. Remember, it is the FIRST to correctly identify ALL 5 of the ladies.


Josh And Mandy Head To TEXAS!!
Yes, this is news that many of you already know, as The Lambersons, Josh, Mandy and their kids are moving to Abilene, Texas. Josh has been hired as the OFFENSIVE COORDINATOR for the Abilene Christian football program. So GO WILDCATS!! Abilene Christian is a new DIVISION ONE school. They are building a new football stadium and will play a Division One schedule next year, including against New Mexico and Colorado State. WOW!! Abilene is west of Dallas and play in the Southland Conference. Always wishing everyone in the family the very, very best. Congrats to Mandy and Josh. Such an exciting opportunity!!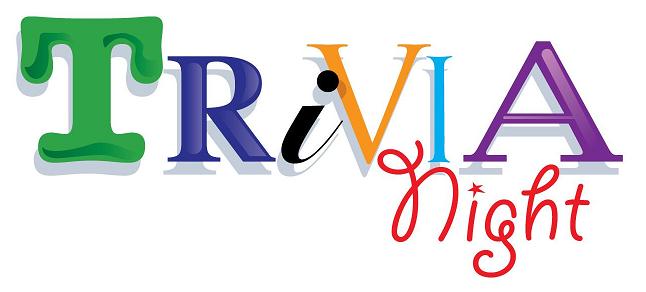 UGH......Trivia Team Finishes Third
DBT's Trivia Team was a question and a half from first place, but still finished in third at Saturday Night's Trivia Contest. Over 40 teams of 8 competed. You choose a double points round and we really bombed that round and it cost us. We should have won. Some categories were Alphabetical order, Ghost Images, Explorers. Pourboire, Movies, Music, Geography, Authors, Radio/TV etc.....Lots of fun. CLICK HERE FOR SOME SAMPLE QUESTIONS.....They may seem really tough, but you have 8 team members to help. We enjoyed some "Iowa" questions this time.

JACOB (LYNN'S) WINS
TRICKY DICK'S BOWL BONANZA !!
A good home....UP North Dakota Way (wonder if they have electricity?).....2nd was Breckin (Brett's), 3rd was Beth, 4th was Zach and 5th was Scott S. (Deb's).......We had 48 Saps playing.....no entry for last place. (Hulse/Nancy)....Numerous states were represented and it was a fun, Bowl Season.....IOUs and payments will be sent out shortly....Thanks To All For Playing!!! Time to start studying for our NCAA Contest in March!!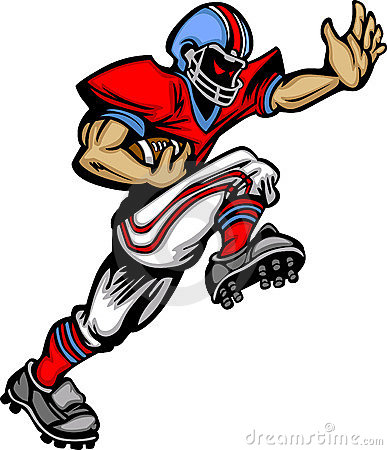 Beth Wins Tryon Super Bowl!!
Mrs.Cutler, the team managed by Beth, won the 2016 Tryon Football League. She defeated 17 other NFL "experts".....Last year, Hubby Ryan was the champion, and the year before, Beth was the winner again!! Nice going from up Sheldon Way......Beth defeated Bruce (Valley Tigers) in the final, 62-52.....DBT'S East Glidden Grunts took 3rd.....In the consolation bracket, it was Todd's Sioux Falls Storm defeating Sam/Tyler's Knights 88-76 and Jimmy T. took third. Congrats to all for playing. 18 Saps will now have to wait until next year for bragging rights. Congrats To Bethie!! IOUs and Winnings will be sent out next week after the Bowl Contest is completed......Oh, Beth ALSO won the 2016 Tryon Baseball League.....WOW!!
Jacob (LT's) Leads!!
3 Only A Point Behind!!
CLICK HERE FOR STANDINGS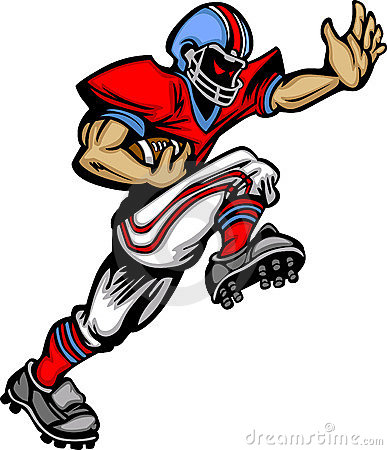 TRYON SUPER BOWL!!
Mrs. Cutler (Beth) vs Valley Tigers (Bruce) Beth took out RT 122-85 and Bruce took out DBT 94-68....RT(ND Roughnecks) and DBT (Grunts) will play for third place....In the CONSOLATION Bracket, it is Tyler/Sam's Knights vs Todd's Sioux Falls Storm.....With Jimmy's Denver Buffs playing the Zach Attack for third. Good Luck To All....All games are played Sunday.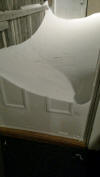 Snow Hits North Dakota.....15+ Inches!!
No driving today as the Highwayman sent the following pictures of his place. Williston got 15+ inches of snow and blizzard conditions. Photos are of front side and backside of RT's place. Brrrrrr.

Remember How GROOVY DBT's Apartment Used To Be?
Velvet paintings on the wall. A huge Cheetah rug hanging there, too. Burnt Orange furniture with a green rug!! And talk about an entertainment center. (see photo)....Wow....Austin Powers would be jealous.......Remember how DBT had as much fashion sense as he had cooking talents? Well, those THRILLING DAYS OF YESTERYEAR ARE BACK!! Santa brought him the GREATEST CHRISTMAS GIFTS, EVER. Don't Believe Me? Then CLICK HERE and turn lime green (matching the shag rug) with jealousy!!
48 SAPS ENTER BOWL BONANZA!!
Let the Games Begin!! Top 5 are Winners, the rest are Whiners. (aka. Hillary supporters) Last place has No Entry!! CLICK HERE FOR STANDINGS or you can follow off to the right. When you click your name, you can print out who you picked and there are lots of other useful reports to digest. Good Luck To All and Thanks for playing....Oh, Granny and Projected Winner need to identify themselves or they will be dropped. Just email me.


They Grow Em TOUGH In North Dakota!!48
Have you seen the wind chills for North Dakota lately? Check the numbers.....RT used to live in Stanley, Lynn lives in Watford City (I think?) and Johnny lives in Dickenson. They all work all over ND, mostly farther North.....Wow.....So quit complaining about our one bad weekend.

Congratulations To Brett & Jenna!!
Yes, little Breckin is going to get a little playmate. Due in June. Congrats to Brett, jenna and Grandma Nancy and Grandpa Warren. GREAT NEWS!!

Tricky Dick's Bowl Bonanza Is UP!!!
A tiny entry fee of 5 bucks is all it takes to compete in a 32 game Tryon Family Contest. Deadline to enter is 12:00 p.m. Friday, December 23 (yes there are 9 bowl games before this, but we still pick 32 games, it is the way the program is set up).....Top 5 places are winners....last place gets their entry back....Last year we did not have this contest as I was having emergency eye surgery. 2014 Winners were 1) Sherry 2) Peyton 3) Casey 4) Ozzie the dog 5) Scott S. We PICK AGAINST THE POINT SPREAD. Point spread allows anyone to compete.....Lots of luck involved....So when you see Old Dominion as -4, it means they are favored by 4 points. (Iowa gets +2.5).....Enter as many times as you wish....IF you use a nickname, let me know who you are or you could be dropped.....(I have enough problems running this contest) Good Luck...This is a fun contest!! CLICK HERE TO ENTER Don't Be Shut Out!! The family that plays together, stays together!!

Wonderful Time At Tryon Christmas!!
Yes, it's the most wonderful time of the year......Someone counted 48 Tryons attending the annual Christmas in Glidden this past Sunday. A great turnout, especially with the weather a little bizarre in the early morning. It was a fun, winter drive and so great to see so many!! Lots of little ones. (Randy, Donnie, Travis).....and we had a sooper, dooper Santa (as always).....Pictures will be up in a day or two. Thanks to all for attending and we missed and thought about those who could not.....Bless The Family!!....(I had a tough decision to make....they were down to a couple of chocolate deserts or do I go with the prune cake?.....So I took BOTH.....Was that against the rules?)......So much fun seeing all of the kids...some are really growing, but there is another batch coming through...Great to see all of Randy's!! Big effort by Tanner and Mandy.....Thanks To All!!
TRYON CHRISTMAS IS THIS SUNDAY!!
Help us celebrate FAMILY.....A great Tryon Tradition in Glidden at The Methodist Church.....LOVE To See As Many As Possible....People begin arriving to help set up a little after noon and most start to scatter around 3, so this does not take much time, but it is one of the few times when we can visit a little as we do not see many thru the year......There is a rumor that ALL of RT's family might make it!!....Meal to be served around 1:00 p.m.....Santa is expected to arrive around 2:00 p.m.....Bring a HOT and COLD dish and IF you want your kids to get gifts, you need to bring them yourself....Some do and some do not...It has worked out well....Love to see the kids playing,......Santa and maybe a helper will distribute....Pictures with Santa are always a big hit.....Love To See The Family and you know the Folks will be with us......(and Ray, Bill, Dale and Larry) Let's make them smile!! CLICK PHOTOS TO ENLARGE.

C.L.
The Ultimate Santa!!
Oops, It Is Donnie Duck.
Sorry, visual issues.


Name That Grandchild

Tom, Dick & Mary Jane?
Donna? in background getting the nicest presents. In Old, Old House. 53? or 54?

Happy Holidays From Mike's Entire Family!!
Man, does time fly by......Quick, now can you name everyone in the photo?.....ALWAYS wishing everyone in the family the very, very best!

Bryce Parker Shines As Sophomore!!
Bryce, son of Sherry/Todd and grandson of Larry/Jan, had a great, sophomore football season. Bryce was the backup QB for Union, La Porte City, who played for the Iowa Class 2A State Championship last weekend. Union lost 41-22 to Boyden-Hull-Rock Valley....Bryce also plays on special teams and plays some linebacker. Union finished 2nd in the State. Very impressive for a sophomore on one of the state's best football programs. Go Knights!!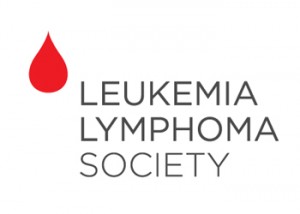 Emily (Chad's) Is Running In Las Vegas For A Cure For LLS (Leukemia Lymphoma Society) This Afternoon. (Sunday) Thanks To All Who Contributed To Stop Cancer!!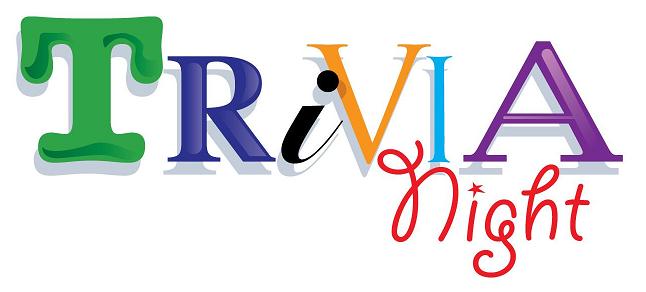 First Place, Baby!!
UPDATE: TAKE THE TRIVIA QUIZ
Trivia Night last night in Nevada.....41 teams....8 on a team.....12.50 per person to enter....Big fund raiser for the school....people from all over central Iowa....relatives and families and friends from Ames/DM areas......First Place, Baby!! I may put up some sample questions if I get the time, but NFL games to watch and cheer and cuss....Great fun last night as my Trivia Team really nailed it....Ten categories, ten questions each round...10 rounds....The usual categories, plus one on The Olympics (I was terrible, am I the only person who did not watch them?).....another on plants and vegetation....ouch......another on literature......but the history questions were easy and we did well on geography and others on my team are pretty good at new movie clips and newer name that tunes....There was Tennessee Ernie Ford's 16 Tons.....but everyone knew that one....the others, I am lost with.....One movie I knew....Al Pacino as a cop..........SERPICO....but the other movies and songs were all too new for me.....Where is Randolph Scott or Audie Murphy?....Anyway, great fun. And I have some really great team members.....usually six regulars and then we fill in with the other two spots.....We needed Doug for those plants......There are 5-6 of these every winter.

Some Great News!!
Max, son of Tammi and grandson of Jerry/Jerilyn, has announced his engagement to Kaci!! Both are students at Iowa State and will graduate this spring. Kaci, will be taking pre-Med courses at Iowa and Max (this spring) will be student teaching at Carroll.....Kaci is also a Vinton graduate.....Wishing the BEST to Max and Kaci....everyone is thrilled!!
Van Meter Loses 35-14 to Western Christian Hull In State Semi-Final FB Game. Great Season, Eric!!
Some Sad, Densmore News!!
UPDATE FROM COUSIN DIANE D.:
Visitation for Robyn Hurley will be from noon - 2 pm Wed, Nov 16
at Hamilton's Funeral Home
http://www.hamiltonsfuneralhome.com/about_us/mitchellville.aspx
303 Center Avenue South,
Mitchellville, Iowa 50169
Ph: (515) 967-0770

The service will follow the visitation. Internment will be on Thursday at Graysville, Missouri.
The funeral home website isn't up to date as I type this.
The obituary should be in tomorrow's DM Register.
If you wish to contact Karen or her husband, contact Diane or myself for the address and/or phone number.
Cousin Karen Densmore has lost her daughter, Robyn to some type of infection. She was only, 32. Our hearts and prayers go out to Karen and her family. Thanks to Diane D. for sending. (via Pat) More details if I get them....So sad......Deepest Sympathies From All Of The Tryons.
How Bout Those Hawkeyes And Clones!!
Tanner and Travis were at the Iowa Game.

UNION Loses To Dike In Championship Game 3-1!!
Peyton Is Named To Class 3A All Tournament Team!!! Congrats On A Super Season!!
UNION Defeats Mount Vernon 3-1!!
A thriller, but now Union, LaPorte City plays for the State Championship against Dike, tomorrow afternoon @ 2:30 p.m.......Go Peyton!!

UNION, LaPorte City Defeats Osage In Three Straight!!
Iowa State Volleyball, Class 3A results....Union's Peyton Parker slams one!! and leads Union to victory. Next up is Mount Vernon, tomorrow at 2:00 p.m.....Matches are streamed on the web. Peyton is the daughter of Sherry/Todd and granddaughter of Larry/Jan. GO PEYTON!!


HAPPY HALLOWEEN!!
A Creepy Guy From North Dakota Was Seen Tailgating At ISU Game
And Begging For Candy In Waukee Area.
Hmmmmmmmm, I Wonder Who?
That cute girl is Portland.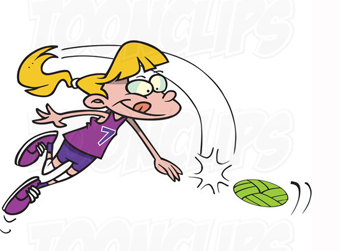 Union-Laporte City Qualifies For State Volleyball!!
Peyton Parker's volleyball team has made it to state. They are ranked No. 1 in Class 3A. Peyton (daughter of Sherry/Todd and granddaughter of Larry/Jan) is a senior. They play in Cedar Rapids in the middle of next week against Osage @ 10:00 a.m.....I think? Wednesday. They finished the season with a stellar 38-4 record. Go Peyton!!!!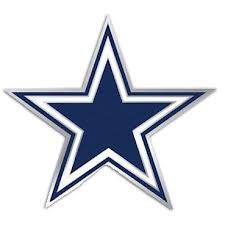 Tammi And Family Enjoy Dallas Cowboy Game!!
Tammi and her entire family flew to Dallas and were treated by Gary, Jerilyn's Brother in law, to tickets to last night's NFL game vs the Philadelphia Eagles....This is really neat as all of her kids are Eagles fans and Tammi is a lifelong Cowboy fan....Talk about exciting...Dallas WON in OVERTIME. What a thriller!! I think there were other family members rooting for Dallas, too!!

Iowa Sticks Go 3-1!!!
Congrats to Cole and Brad as their 16 and under baseball team goes 3-1 in Las Vegas!! Cole pitches and plays the field while Brad is their coach. Great picture sent by Donna. Cole is the son of Julie/Brad and grandson of Donna/Bruce.....Go Sticks!!

Cole To Play Baseball In Las Vegas!!
Cole, son of Julie/Brad and grandson of Donna/Bruce will be playing in The Desert Classic, a 16 and under baseball tournament in Las Vegas this weekend. Brad coaches the Iowa Sticks. (players from the DM area) Donna and Bruce are in Arizona and are going to drive the six hours to Vegas. Go Cole!!

Great Moments In Tryon History!!
Last Sunday, the Highwayman was bragging about his Sunday dinner that he made and enjoyed after a full day's work. He made Tryon Pizza Burgers......He sent a photo to JJ and DBT, bragging about how delicious they were....JJ remarked how the recipe is OVER 50 years old.....Originating after a football game at Battle Creek. Courtesy of Jan and Larry. They became a staple after lots of high school football games. Gosh, 50 years? I remember the Battle Creek, Pomeroy, Rockwell City, Manson, Audubon, Perry and Carroll days so well....Yes, and even Guthrie Center......Wonderful, wonderful memories......back when life was so good.....and so were the pizza burgers.....Thanks Jan.....and the memory/photo by RT.


Cassidi Wins Two Gymnastics Competitions!!
Before I went out West....Cassidi (daughter of Gwen and Johnny) competed at Chou's Gymnastics Cures to help fight childhood diseases @ Ankeny....Chou, sp?, is the coach of Gabby Douglas and Shawn Johnson, Olympic champions. Cassidi competed in four events: vault, floor, balance beam and bars. She won 3 of them AND the All Around in her level of competition. She is at level 3....There are 10 levels with 10 being world class.....Then last weekend she competed in a big meet in Omaha, finished with 2 seconds and 2 thirds and WON the All Around. (total points)....Needless to say, we are all pretty proud of her....You can follow and watch her performances on Gwen's Facebook page.

CLICK HERE

.

Congrats to Cassi!! Cassidi is a 5th grader.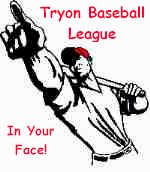 Beth Wins Tryon World Series!!
While I was out West.....Beth's TEAM FRANKENSTEIN had a HUGE weekend and shocked TEAM STEVENS (Chad) 315-291 to win the 2016 Tryon World Series......I think Chad was distracted by the Ryder Cup?......Beth was the Number 4 seed and got Clayton Kershaw back, just in time.....Early in the season, Team Frankenstein was dominating, with players like Big Pappi Ortiz......So Chad was runner up, Bruce's Mudville 9 finished 3rd and WW's Mad Cows fourth. Lots of fun.....Congrats To Beth!!!.....IOUs are on the way. The Tryon Baseball League has 10 members, with the top 8 making the playoffs. Entry is free, but we do have a small fee for the winner.

HUGE WIN FOR UNK LOPERS!!|
and On RT's Birthday!!
The UNK Antelopes defeated Central Oklahoma 47-32, so there are lots of happy faces in Kearney, Nebraska and all over the Midwest. Coached by Josh (Mandy's) and Randy's son in law, the Lopers led at halftime, 24-10, then hung on as they ran TWO interceptions back for touchdowns. Congrats to Josh and his Loper Family. Congrats To Josh and family!! Here are a couple of pictures, Click To Enlarge:




BACK FROM THE WEST.....
Story and pictures will be added soon.
Heading West.....
Our website will not be updated for a week as I am heading West with WW on an historical expedition to Montana, the Dakotas, Wyoming and NW Nebraska. Going to explore some Native American sites as well as some Lewis and Clark areas. We will get as far as Fort Benton, Montana on the Missouri River, fairly close to Great Falls. Should be fun....will return next Saturday. Pictures will be posted upon my return.
Tryon Baseball World Series!!
It is Beth's Team Frankenstein vs Chad's Team Stevens....they play thru Sunday. Good Luck To Both!! CLICK HERE for the current score.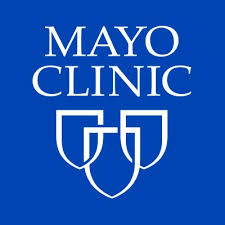 Congratulations To Tanner!!
Dr. Tanner Tryon has a new gig.....He and his "friend" have been hired by the Mayo Clinic and have moved to Eau Claire, Wisconsin. Tanner is working as a physical therapist in sports therapy at the Mayo Clinic Hospital in Eau Claire. Tanner has purchased a 45 acre home south of Eau Claire. They both start work in early October.....Congrats To Tanner!! Great News!! We always wish all family members the very, very best. Tanner is the son of RT.


Welcome Talise Julia Lohrman!!
Sara and John are the proud parents of Talise Julia, who was born Sept. 27 at 9:00 a.m.....She will join her siblings: Jadon, Elia and Gia....So number 4 for Sara and John....Congrats....This is another grandchild for Donna and Bruce. Talise checked in at 8lbs. 8 oz. and 20.5 inches tall and was born on Cousin Camden's 13th birthday! Wow!! Another member of the Lohrman Water ski Team......Congrats To All!! (Pictured are Sara's kids holding their new sister!)

The Stork Reveals!!
Congrats To Lorrie And Travis!!
Wonderful News from Waukee!! Little Portland will be getting a new sister/brother. Grandpa Randy will be expecting number 4....Wow, the times, they are a changing!! Congrats to two of our favorites, Lorrie and Travis!! Always wishing everyone the very best!!!

Natalie Named Homecoming Queen!!
Natalie, daughter of Tim and Kim, and granddaughter of Larry and Jan was chosen the 2016 Roland-Story Homecoming Queen!! Congrats to Natalie and the entire family!! Brother Zach and big sister Nicole were there to attend as was Grandma Jan and Kim's parents. Congrats To All!! Larry (and all of us) are sure proud!!

Cole Pitches Perfect Game!!
Cole, the son of Julie and Brad and grandson of Donna and Bruce threw a perfect game in the Wooden Bat League, yesterday. The last batter had a 3-0 count until Cole struck him out. Wow!! Cole threw 78 pitches in the game and struck out 15!!!!! Cole also got a single and a double in the game. The lefty pitcher from Waukee is having a great, fall season. This was during a tournament in Des Moines. Congrats to all. Photo by Julie, click to enlarge.

Ogden Honors Larry, Friday!!!
I got the following email this week:
Larry has been selected as one of six inaugural inductees in the Ogden "Top Dogs" Hall of Fame. Events for this will take place during Ogden's Homecoming weekend, Sept. 23-24. Jan will be involved on Larry's behalf. Festivities include the Homecoming parade, pep rally, and introduction at the football game. On Saturday afternoon there will be a dessert social followed by the induction ceremony. Anyone is welcome.Details can be seen at www.ogdenschools.org and click on "Top Dogs" Hall of Fame.

Peyton Parker's Volleyball Team Is Ranked No. 4!!
Union, Laporte City is ranked number four in the state and I believe are undefeated. They qualified for state when Peyton was a freshman and sophomore.....now she is a senior....The Highwayman made it to last night's sweep of Hudson. Photo by RT (the OLD volleyball coach)

Mike's ISU Team Honored At UNI Game!!
The 1976 Iowa State Cyclone football team was honroed at the UNI game on Saturday night. 40 years? Are you kidding me? This ISU team, Mike was a junior and they claim it was the greatest ISU team of all time. They went 8-3, beat TWO top ten football teams. (Nebraska and Missouri) and were 2nd in the nation in scoring. They did not receive a bowl invitation as there were not so many bowls in those days. The NEXT year, Mike was a captain and starting QB and they DID make the Peach Bowl. These ISU teams were coached by Earle Bruce before he went to Ohio State. Photo by Bruce. Congrats to Mike and ISU team. Great memories for all of us.

Schools Are Starting.....
The Des Moines Register did a spread on the schools opening up in Iowa this week.....Waukee has a brand new elementary school called Grant Ragan Elementary.....and WHOA!! The picture they included is of our VERY OWN Lorrie Tryon (wife of Travis and daughter in law of RT).....Click To View The Picture. We sure hope all of the teachers in our family have a great, great year.

Stork Revealed!!
Congrats To Adam And Kristen!!
They are expecting their second child. Adam is the son of Kevin and Lori and the grand son of Gaylord. So Congrats to Great Grandpa Gaylord, tool! Wonderful news. Best Wishes To All....

IOWA STATE FAIR....FIRST PLACE, BABY!!!
Wow, are we ultra-proud around here. Today, Saturday, Cassidi competed in a gymnastics event at the Iowa State Fair and Finished FIRST!! Click The Video Above To Watch The VERY short, floor routine. Gwen and all of us are So Thrilled. Below are a couple of other pictures. Gwen, her cousin, Ida and 6 kids are attending the fair. A beautiful day. Cassi will be celebrating her 11th birthday, next Wednesday. She trains 3-4 days a week in Urbandale at a club named Infinity. Des Moines has numerous gymnastics clubs. That is her standing on the medal stand. Wow....