Rumor: Donna & Bruce Are Heading To Arizona?
Happy Birthday!! Aaron (Dan's) (10/18), Zach (10/22), John (Sara's) (10/22)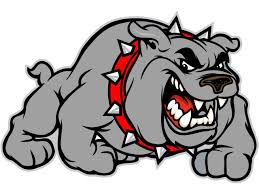 Congrats To The Van Meter Bulldogs!!
Eric's VM football team finishes the regular season UNDEFEATED, 9-0. His son, Jack, is having a great season. The Bulldogs play their first Class 1A playoff game, this Friday, at home against Belmond (7-2). If they win, they play the winner of Denver (8-1) vs South Hamilton (8-1). Congrats to Eric and Jack!! Go DAWGS!!!


Quick Trip Out West.....
The Shiloh Boys made a quick, historical trip to Western Kansas, Western Oklahoma, Texas Panhandle and Eastern Colorado before heading back thru Kansas and Nebraska....4 Days, 3 Nights...up before dawn, breakfast and lunch at gas stations. Go, Go, Go.....We hit: Pawnee Rock, Fort Larned, Dodge City (Boot Hill and Front Street), Battle of Washita, Battle of Adobe Walls, Bent's Old Fort, Battle of Sand Creek, Battle of Punished Woman's Fork and Fort Hayes....With a few smaller places besides.....Only touristy place was Dodge City.....Photo is WW on top of Pawnee Rock, the half way point on the Santa Fe trail and WW at Battle Canyon. Great Time, but it rained, everyday.
Am I The ONLY One?
*Rooting AGAINST The Chicago Cubs?
*Cheering AGAINST The NY Skankees?
*Laughing At The USA Men's Soccer Team Losing To Trinidad? Trinidad? And NOT Qualifying For The World Cup?
*Who Dropped His NFL Sunday Ticket/Red Zone Because Of Those Idiots Crapping On Our Country?
*I know, I know, I look and feel like Clint Eastwood (Grand Torino) more and more.....And KEEP OFF MY LAWN.
Many in our family have boycotted NFL stuff.....not just me....Man, they lose The Tryons, they have lost some die hard football fans. Pretty Pathetic.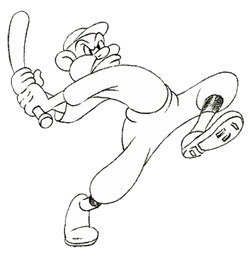 Chad's TEAM STEVENS WINS TRYON BASEBALL LEAGUE!! He defeats Hulse, 305-229....Eric's River Dawgs finish 3rd. Congrats to All!!
TRYON BASEBALL WORLD SERIES!!
The RAYS vs TEAM STEVENS!!
Jimmy (the Greek) Hulsebus shocked the sports world with a HUGE UPSET over the Number One seed (Warren's Mad Cows) 375-327, to earn a shot at the 2017 Tryon Baseball League Championship. Chad (Team Stevens) took out Beth's Team Frankenstein (defending champion)....At this moment, Team Stevens leads 144-134, but the action will go until Sunday Night.....10 Saps fought it out. Much Fun!!! The Rays are the 5th seed and Team Stevens, 6th.

Cindy (Mike) And Courtney (Michael Jr.) Hosted A Baby Shower For Kelsie (Brandon) On September 16th!!
The baby is due November 24....Pictured is Courtney and Kelsie. Congrats to everyone!! Gotta Love More Tryon Grandkids!! Photo by Mike.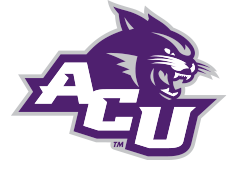 Congrats To Josh L. And The ACU Wildcats!!!
If you did not catch it, the Abilene Christian Wildcats won their first game in their new stadium!! They defeated Houston Baptist 24-3. Josh is the offensive coordinator. Abilene Christian is now a division 1 team. They opened their 2017 season with games at New Mexico and Colorado State. Both of them were in Bowl games last year. The Wildcats compete in the Southland Conference. Go Wildcats!!! Josh is RT's son in law and is married to Mandy. Last year he was head coach at UNK.The game with Houston Baptist was shown on ESPN3 last Saturday night. Maybe it is still archived? Congrats!!

Wild Bunch Was Wild At Wild Labor Day Golf Event!!
The 3 D's hosted a big time golf tournament at the Brooks Golf Course in Okoboji, Iowa on Labor Day. There were 3 Tryon Teams entered. Needless to say, it was a WILD TIME.....Never knew 18 holes could take 6-7 hours?....Remember when we walked and pulled our clubs?....We could play 18 holes in 3 hours....Prizes galore on every hole...Food galore on every hole and Laughs galore on every hole......The HUGE SURPRISE was skinny Lynnie showing up....(paid workday)....Shocking everyone!! He drove from North Dakota, but he seemed to have left his golf game behind. Another HUGE SURPRISE was the OUTSTANDING play of Donnie, Dick, Dan and The Highwayman. They shot a LEGIT 2 under par.....The team of Todd, Lynn, Tyler and JJ also shot a 2 under score, but they only tied the A Team.....Another HUGE SURPRISE was the entry of Joe Tryon and Jeff Tryon, who joined Janet and her friend Jerilyn and they shot an impressive 2 over Par.....Beautiful Day and so much fun....Lots of Laughs....Big Time Thanks to Donnie, David and Dan for their wonderful hosting of this event. There were 33 teams participating....but no one had more fun than we did. A few pictures: Click To Enlarge. Photos by RT and Janet.

"Everybody Get A Prize?"
Donnie and Dave

Joe, Jerilyn, Janet
and Jeff

Tyra And
Wendy

Joe, The Highwayman, Jeff


A Game For The Ages!!
Last Saturday, the Iowa Hawkeyes nipped the ISU Cyclones in overtime, 44-41, in Ames. Congrats to BOTH TEAMS!! What a thriller!! Numerous Tryons were present. Dave's pre-dawn Tailgate was a huge success!! The Highwayman bought 10 tickets and spent 10 days in Iowa getting ready for the game....and it was well worth it!! Here are a few pictures. CLICK TO ENLARGE. Photos by RT and Janet.

Early Starter!!
@ Cyclone Dave's
Tailgate!!

RT's Posse

Two Gun Jerry!
If The Right One Won't Get You, Then The Left One Will!!

Pre-Game
Warm-Up

After A Wild Day With Playmates, Our Little Fella Drifts Away.

Warren Sets Sail On The Missouri River Today (Monday) Starting near Fort Benton, Montana, WW and his buddy Rich, will "discover" the Missouri River for the next 3-5 days....Fingers crossed on good weather!!


Big Week!!
Cassidi's birthday and school starts for the girls!! Our sixth and eight graders!! Cassi is modeling her new, one piece outfit, complete with guinea pig socks, LED ear rings and fancy shoes with lights...(new cast for broken thumb).....Special Days.....(Alexis went to Mall Of America with friends a week ago!) Click Photos To Enlarge
King Of The River.......The Corps Of Discovery
Warren spent a couple of days last week exploring the Missouri River....Cruising down the Big Muddy for 25 miles, North of Sioux City.....Warren is getting practice for his BIG ADVENTURE of going down the Missouri up in Montana, next month....He went with his buddy, Rich....and they camped on Goat Island...I think they had to dodge the rain/storms.....Anyway, it was a big success.....The Boat Floats!!...and they are planning another "test" in about a week, farther North in South Dakota.





One For The Thumb.......
Cassidi (Gwen's) broke her thumb....at gymnastics practice last week......She was getting ready for the State Fair competition and two days before performing, she went to the doctor and x-rays said it was broken. She has a cast for 8 weeks....She fell off the balance beam and nearly broke her other hand....School starts this week and Thursday is her 12th birthday.....Yesterday, Cassi, Gwen and Alexis went to the fair....Cassi's Infinity Gym finished second in the All-around.....Most say they would have won it if Cassi was performing..(Cass got a first place last year, but this is a different level).....Oh, Well....Her attitude is SUPER.....and at least it is her left hand......Click Photos To Enlarge.




Sap Of The Month??
Travis was determined.....Last year, he spent a few bucks playing a carnival game of skill at the Iowa State Fair....He knew he could win....so for months, he set up a practice area in his Hawkeye basement and practiced and practiced.....Some game involving a washer on a string and a beer bottle....So Saturday was his BIG DAY at the Iowa State Fair.....Travis and his family were waiting for the gates to open....then he rushes in and heads to the Midway, confident of his skills........You get four chances for $10......What?....my day it was a quarter.....Geeze, $2.50 a miss?.....this is not gambling?....and the State of Iowa will not allow Fan Duel or Draft Kings fantasy games???? because they say it IS gambling???? (Iowa also has a state lottery and 19 casinos) (46 other states allow fantasy sports)....Anyway.....Trav-man plunked down his $10......and on his LAST try, HE DID IT....A WINNER BABY!!!.....His prize was a HUGE, stuffed bear....and I mean HUGE....Portland was thrilled...Lorrie, not so much.......but wait..... Travis now had to haul around this MONSTER the rest of the day at the fair!!.....It would not fit in his car!!......and is TOO BIG for anyplace in his house!!!...This is like the Godzilla Of Teddy Bears.....(but it is Hawkeye colors)....Check out the pictures......and notice the NOT VERY HAPPY Carnival guy (no dress code?)....as Travis carried his prize bear away from his stand.....Nice job, Travvy...We are proud of you!!!.....Hello eBay or Craig's List?.....Gawkers are starting to drive by his Waukee home.....barely believing their eyes......Click Photos To Enlarge....Not sure if this is a SAP story or a GREAT MOMENT IN TRYON HISTORY!!!





Mandy Inducted Into ADM Hall Of Fame!!
Mandy, daughter of Randy, was inducted into the ADM Hall Of Fame this week. Also entering was a NASA scientist who helped Apollo 13 (Tom Hanks) return to earth. So it was not just athletics!! Click To Enlarge pictures. The write-up of Mandy's accomplishments are on picture No. 2 at the bottom. Congrats to Mandy, Josh and all of her family!! and GO Abilene Christian Wildcats!! (Josh is their offensive coordinator) But what a challenging schedule as they enter Division 1. ALWAYS proud of all of our nieces, nephews, kids and spouses!! Most of the photos by Travis. Click To Enlarge.





Stokkes Hit Wrigley Field!!
Doug, Jodie and Melody took in a Chicago Cubs game in historic, Wrigley Field. This occurred on Saturday, I think, and they saw a great game vs the Washington Nationals....Cubs Won 7-4!! Photo by Jodie.
Glidden 150th Celebration Is Big Success!!
All School Reunion is Friday Night and the big parade and other activities are Saturday/Sunday. Parade starts at 10:30 a.m. on Saturday. A good place to watch the parade is from Sandy's backyard. Just bring a lawn chair. Food and drink available at The Park. Jim and Nancy Hulsebus are attending the All School Reunion. Go Glidden Go!!

Balloons, Balloons, Balloons!!
Watsons and grand kids are attending the Indianola Balloon festivities....Travis and his family are also there. Another gorgeous day in Iowa!!
Sap Of The Month!!


Month Of July: So I signed up for an online banking type of account and they wanted to verify who I am......I had to answer 3 multiple choice questions......Which of the following address did you once live at? They gave me 5 choices and one of the answers was None Of The Above.......#2 Which of the following cars did you once drive?.....Year and Model......#3 Which of the following phone numbers did you once have?......Well, I flunked it.....I think I missed 2....I did not know the address, I think they used that old, little blue house that we ived in for less than a year in Nevada.....I could not remember the year of the Ford Taurus I drove for a couple of years and I think? I got the phone number right, but am not sure........Wait, You Mean The Trivia King failed this quiz about himself?......Yep.....Oh, I was NOT ALLOWED to retake the quiz for 48 hours.....I sure felt like an OLD SAP.

Month Of June: So one Sunday afternoon in June, I was sitting in my easy chair watching the Orioles lose again, when one of my beautiful grand daughters came up and So Sweetly asked if I could take her to Ames?...."Uh, Why?"...Well, she wanted to see something...."Uh, OK"....Well, immediately the other grand daughter joins us in the car and we are off to Ames...About half way there, I ask, "Where are we going?"...."To Petco"...."OK, I have never been there"....We walk in and the girls sprint to the back of the store, grab a sales guy and before I know it, they are both hugging guinea pigs....I asked them when they saw these guinea pigs last and the answer was?....."This morning"....Oh, Oh.....Seems Gwen made a deal with them, if they did their chores everyday for a week and helped around the house, they could get them....and that morning they were put on reserve....(the girls had already named them)Well, the sales guy perked up and said they were NOT ON RESERVE...against store policy and they could be sold at anytime....."Oh, Oh"...I had never seen such LONG FACES....we left the store...the girls were silent....they started texting Gwen....I tried to stay out of it, but geeze.....never seen them so sad....Well, Grandpa broke down and we went back to the store....and I bought t

hem....A big sign said 50% off.....they were $40, so what is $20, right?.....Petco asked if I wanted to be a club member...."Uh, no thanks"....I go to the check out and I discover that they were $40 APIECE.....Well, Ok.....I guess.....so here are 2 twenties....50 percent off......."UH, NO.....to get the 50% off you need to be a club member"....So I forked out almost $90 (with tax) for two "pigs." So Welcome, to Oakley (Cassi's) and Little Rascal (Alexis) to our home.....What A Sap!!!......Next day, grand daughter asks for $10 to buy a little stroller at a garage sale...."Well, Ok"....(Does Grandpa Ever Say No?)......Then, later that day, I see the girls are "walking" their pigs with their new doll stroller.....Man, Once A Sap, Always A Sap.....See pictures.


Month Of May: Jerry and Jerilyn head up North to Danny's Pawn Shop and Massage Parlor....Jerry (pictured) does this once a month as he is still trying to unload OJ Simpson football cards and SETS of Desert Storm Cards from the old card show days......JJ was "shocked" to hear that he actually sold $17 worth of stuff and was heading North to collect his money......He brought a trunk load of OLD jackets....Ar-We-Va football, SF Storm, Carroll Villa/Bordello type stuff....even an old Jefferson Ram coaching shirt and an old GHS letter sweater....and a couple of old 1970s sport coats....You know, like Bobby Knight used to wear.....So he collects his money and leaves his stuff with Dan and drives home.....a few hours later, Danny was SHOCKED to discover a $20 bill in one of the jackets.....WHOA......then about ten minutes later, he found ANOTHER $20 bill.....(along with some torn up SODRAC PARK greyhound racing betting stubs).....Wow, Christmas in May for Danny!!.....So let's see....a tank full of gas ($40), four hours on the road, $$$ for Jerilyn for shopping ($150)....Donations to Dan ($40) a grand total of $250......all to collect the $17.....PRICELESS....So If you NEED CASH....just contact Jerry at 1-800-MO MONEY.....He is THROWING money around!!!.....People are starting to follow JJ everywhere.....Kind of like, Pokemon Go, but instead of monsters, it's money you are looking for.

North Dakota Fun!!
Jerry and Jerilyn took a quick run up to North Dakota this week.....they hit Deadwood, SD for a second honeymoon, then ran up to Medora, ND to see Deb (Jerilyn's sister) and Paul, then on to Williston, ND to visit Lynn and Randy.....Tons of fun....photo by RT.


Great Time In The Mountains!!
WW and Doug have returned from a fun trip to the Big Horn Mountains in Wyoming. They camped their way out and back. Fort Laramie, Fort Phil Kearney, Outlaw Cave, Medicine Wheel and Bear Butte to name a few places. Great fun....here are a couple of pictures from WW. Gorgeous weather, but a little hot.
Believe It Or Not
102 degrees in Williston, North Dakota, today (Friday).....RT has NO AIR CONDITIONING in his work truck. It is broken. HOT TIMES
SUMMER FUN (Click Photos To Enlarge)
First two pictures are of Jerry/Jerilyn's grandkids enjoying good old Iowa summer food! You can't beat corn on the cob and chicken! Always great food at Grandma's. Photos three and four are from Abilene, Texas and 5 year old Kia. Daughter of Mandy/Josh and grand daughter of Randy. Kia is "working out" with the football team and tubing on a Texas lake.
OUCH....Arizona Rattlers Upset Storm 50-41....
After trailing 34-7 at halftime, the Storm mounted a furious comeback and just fell short in the 2017 United Bowl. (The Championship of Indoor Football) The game hurt even more as it was played in Sioux Falls. (Saturday) This ended a Storm 6 year winning the championship streak. The Storm have won 11 titles in 12 years!!! Arizona dominated the old Arena Football League and this was their first year playing in the Indoor League.....Talk about a rivalry being formed. Another great season as the Storm end up 16-3. Congrats To Todd, Wendy and all of the Storm family!!

Tryon 4th July Celebration Was BIG Success!
A very nice turnout and the weather was perfect!! Thanks To All For Attending!! Unofficially, 28........It sure was great visiting with everyone. The BIG NEWS is Glidden built a brand new, fancy shelter house right next to the one we have been using. Next year we will be using it as our old one will be torn down. The new one is beautiful. Air conditioning, indoor rest rooms, perfect for good or poor weather and plenty of room. Even has a TV and looks like some kind of kitchen. I took some pictures and got most of those attending, but missed Tyler's and family as they were busy swimming. Sorry. There was a wonderful surprise when Travis, Lorrie, Portland and their new baby, Brymlee Rose showed up. Great Times!! My girls love the swimming and LOVE the Dairy Mart ice cream!! Thanks to Maxine for organizing this. Click photos to enlarge.
| | | |
| --- | --- | --- |
| Shonna & Brymlee | Lorrie & Portland | Jerilyn & Jerry |
| Donna & Jan | Warren & Doug | Cassi, Alexis, Gwen |
| Bruce & Travis | Eric, Casey, Jack | Travis |

Back, Back, Back, Back!!!
Alex Stoneman (son of Deb & Scott and grandson of Ray and Maxine) played in the Cooperstown All-Star Village Baseball Camp and tournaments in COOPERSTOWN, New York. Home of the Baseball Hall Of Fame!! 48 teams from all over the country played. Alex plays for the Macedonia, Ohio 12 and Under, Force Knights!! Well, on Father's Day, he hit his first, out-of-the-park, HOMERUN!! Then he hit two more the next two days!! Wow!! Pictured is Scott, sister Emily, Alex and Deb. So who is juicing the baseballs?....Super Job, Alex and if you sign......sign with the ORIOLES!!
October 23, 2017
FOOTBALL SCORES

AWAY
HOME
IOWA
10
Northwestern
17
ISU
31
Texas Tech
13
SE Louis.
56
Abilene C.
21
Waukee
63
SC North
6
Newton
45
Indianola
44
Heelan
43
Spirit Lake
29
Vinton
14
Benton
41
Nevada
20
Pella
49
Carroll
28
Creston
26
Harlan
22
Atlantic
0
Union
21
W. Dubuque
28
SE Valley
6
Kuemper
28
Madrid
0
Van Meter
42
E. Mills
24
EHK
62
Coor Rapids
26
Glidden
25
October Events
| | |
| --- | --- |
| October 2 | Todd Parker's Birthday |
| October 10 | Jordan's (Tyler's) Birthday |
| October 14 | Jodie's Birthday |
| October 15 | Randy's Birthday |
| October 15 | Donnie's Birthday |
| October 16 | Kristina's (Susie's) Birthday |
| October 18 | Aaron's (Danny's) Birthday |
| October 22 | Zach's Birthday |
| October 22 | John's (Sara's) Birthday |
| October 25 | Darrell's Birthday |
| October 31 | Halloween |
BELIEVE IT OR NOT!!
Janet, ISU's #1 fan,
ironing Hawkeye apparel!?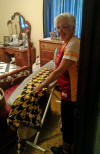 RT's Iowa Pants.
What a nice person!!


Believe It Or Not:
22 Years ago, July 13th, 1995....CL Passed Away....What a sad day.....Info from RT.

The Kayak Family. We now have four. Alexis, Cassi, Johnny and Gwen taking photo.
PICTURES

Janet @ Schmidt Reunion Near Audubon!

Cambry (Brett/Jenna) Watson's baptism!

Dan and Family Visiting Susie and Family. Summer Fun In Colorado!!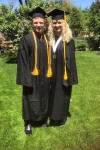 Max And Kacie Graduate From ISU last weekend. Congrats!

Wow, Katie Marie, Prom Night!!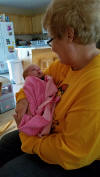 "OMG!! That's NOT A Hawkeye Sweatshirt!!" Brynlee and Nancy.

Everyone Loves The Orioles! Sawyer (Chad's)


Michelle, Janet, Dave and Malcolm enjoying the ISU football scrimmage.

Enjoying an I-Cubs game. Donna, Bruce, Cam and Cy!!

Beth's Kids!!

Colder than a well digger's ___. RT's first stop this a.m. was near Canada....at 22 below zero and that ain't wind chill.

Happiest Days!!

Happy Birthday, Katie Marie!!

Connie, Katie & Dan

Janet Golfing In
Beautiful Utah!!

Drawing by Katie!!
Daughter of Dan/Connie. Granddaughter of Janet/Dale. Wow!!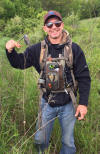 Johnny Takes Up Fly Fishing!! Oops, this fish was caught by Gwen. Another Whopper!!

Melody's Big Day!!

Izzy & Cassidi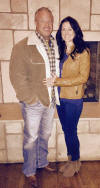 Todd And Wendy

Happy Birthday, Jan(with Shonna)

Go Cyclones!! Janet and Connie cheering them on.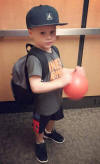 Happy Birthday, Breckin!! Age Three!!

Hudson Turns The BIG THREE!!

The Peyton Parker Power Serve!!

Lunch @ Ames!! Susie,,Chris, Bev and Janet. Good Times!!

Cole Kaufman (Julie's) pitches at University of Minnesota Wooden Bat tournament. Go Cole!!!!

Play Ball!! Sofia, Chad and Emily's, trying to pitch like Aunt Julie!!

Pre-School Graduate No.3
Ella, daughter of Sara and John,
Granddaughter of Donna & Bruce

Another Graduate!!
Sofia, Daughter of Chad and Emily.Granddaughter of Donna and Bruce.

Cole "enjoying" Suns Game!!

The DUKES Of Sheldon!!

The Watson Elves Are Ready For Christmas!!

Breckin's First Basketball Camp!!
Any guess which one he is?

Nancy & Warren's Grandkids.
Deb and her kids, Alex and Emily are visiting Maxine and IOWA!!

The Highwayman's Company Announces NEW housing program for their employees. (Housing is in big demand and short supply in ND.)

ISU TAILGATORS
Go CLONES!!!

Before golfing, Double Digit Lynn was presented with a
snorkel and swim mask!!
A little water trouble, Lynn?

Zach Is Ready For Some
FOOTBALL!!!

Second Place In Sioux Falls
Open Golf Tourney!!
Donnie, JJ, Lynn and Todd

Softball Stars
Macy & Peyton

Golf Stars
@ Brooks

Alexis
Softball Team 10-1-1

Calista
Playing Blast Ball


Enjoying Arizona!!


Zach VS Nevada


The New Lifeguard
At The Kiddie Pool?
Or one of the "Kiddies"?


Four Generations!!


The Hat Left By Donnie


The Trudos In Colorado!!


Babies, Babies Everywhere!!