Tryon Christmas Is Set For Sunday, December 4th In Glidden!!
Please make a big effort to attend. RT and his entire family will be there. Always fun to see the little ones and it does not last very long. More details to follow.
TRYON CHRISTMAS IS THIS SUNDAY!!
Help us celebrate FAMILY.....A great Tryon Tradition in Glidden at The Methodist Church.....LOVE To See As Many As Possible....People begin arriving to help set up a little after noon and most start to scatter around 3, so this does not take much time, but it is one of the few times when we can visit a little as we do not see many thru the year......There is a rumor that ALL of RT's family might make it!!....Meal to be served around 1:00 p.m.....Santa is expected to arrive around 2:00 p.m.....Bring a HOT and COLD dish and IF you want your kids to get gifts, you need to bring them yourself....Some do and some do not...It has worked out well....Love to see the kids playing,......Santa and maybe a helper will distribute....Pictures with Santa are always a big hit.....Love To See The Family and you know the Folks will be with us......(and Ray, Bill, Dale and Larry) Let's make them smile!! CLICK PHOTOS TO ENLARGE.

C.L.
The Ultimate Santa!!
Oops, It Is Donnie Duck.
Sorry, visual issues.


Name That Grandchild

Tom, Dick & Mary Jane?
Donna? in background getting the nicest presents. In Old, Old House. 53? or 54?

Happy Holidays From Mike's Entire Family!!
Man, does time fly by......Quick, now can you name everyone in the photo?.....ALWAYS wishing everyone in the family the very, very best!

Bryce Parker Shines As Sophomore!!
Bryce, son of Sherry/Todd and grandson of Larry/Jan, had a great, sophomore football season. Bryce was the backup QB for Union, La Porte City, who played for the Iowa Class 2A State Championship last weekend. Union lost 41-22 to Boyden-Hull-Rock Valley....Bryce also plays on special teams and plays some linebacker. Union finished 2nd in the State. Very impressive for a sophomore on one of the state's best football programs. Go Knights!!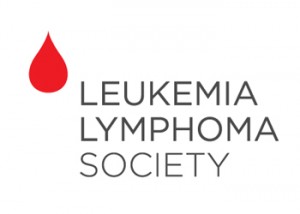 Emily (Chad's) Is Running In Las Vegas For A Cure For LLS (Leukemia Lymphoma Society) This Afternoon. (Sunday) Thanks To All Who Contributed To Stop Cancer!!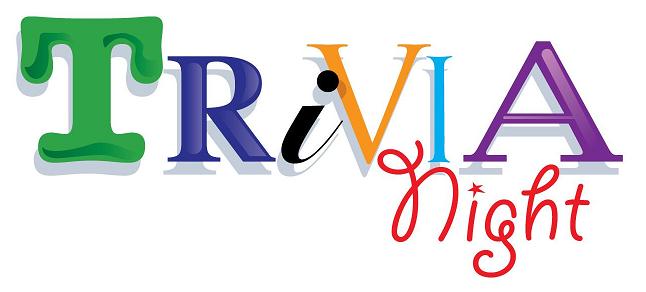 First Place, Baby!!
UPDATE: TAKE THE TRIVIA QUIZ
Trivia Night last night in Nevada.....41 teams....8 on a team.....12.50 per person to enter....Big fund raiser for the school....people from all over central Iowa....relatives and families and friends from Ames/DM areas......First Place, Baby!! I may put up some sample questions if I get the time, but NFL games to watch and cheer and cuss....Great fun last night as my Trivia Team really nailed it....Ten categories, ten questions each round...10 rounds....The usual categories, plus one on The Olympics (I was terrible, am I the only person who did not watch them?).....another on plants and vegetation....ouch......another on literature......but the history questions were easy and we did well on geography and others on my team are pretty good at new movie clips and newer name that tunes....There was Tennessee Ernie Ford's 16 Tons.....but everyone knew that one....the others, I am lost with.....One movie I knew....Al Pacino as a cop..........SERPICO....but the other movies and songs were all too new for me.....Where is Randolph Scott or Audie Murphy?....Anyway, great fun. And I have some really great team members.....usually six regulars and then we fill in with the other two spots.....We needed Doug for those plants......There are 5-6 of these every winter.

Some Great News!!
Max, son of Tammi and grandson of Jerry/Jerilyn, has announced his engagement to Kaci!! Both are students at Iowa State and will graduate this spring. Kaci, will be taking pre-Med courses at Iowa and Max (this spring) will be student teaching at Carroll.....Kaci is also a Vinton graduate.....Wishing the BEST to Max and Kaci....everyone is thrilled!!
Van Meter Loses 35-14 to Western Christian Hull In State Semi-Final FB Game. Great Season, Eric!!
Some Sad, Densmore News!!
UPDATE FROM COUSIN DIANE D.:
Visitation for Robyn Hurley will be from noon - 2 pm Wed, Nov 16
at Hamilton's Funeral Home
http://www.hamiltonsfuneralhome.com/about_us/mitchellville.aspx
303 Center Avenue South,
Mitchellville, Iowa 50169
Ph: (515) 967-0770

The service will follow the visitation. Internment will be on Thursday at Graysville, Missouri.
The funeral home website isn't up to date as I type this.
The obituary should be in tomorrow's DM Register.
If you wish to contact Karen or her husband, contact Diane or myself for the address and/or phone number.
Cousin Karen Densmore has lost her daughter, Robyn to some type of infection. She was only, 32. Our hearts and prayers go out to Karen and her family. Thanks to Diane D. for sending. (via Pat) More details if I get them....So sad......Deepest Sympathies From All Of The Tryons.
How Bout Those Hawkeyes And Clones!!
Tanner and Travis were at the Iowa Game.

UNION Loses To Dike In Championship Game 3-1!!
Peyton Is Named To Class 3A All Tournament Team!!! Congrats On A Super Season!!
UNION Defeats Mount Vernon 3-1!!
A thriller, but now Union, LaPorte City plays for the State Championship against Dike, tomorrow afternoon @ 2:30 p.m.......Go Peyton!!

UNION, LaPorte City Defeats Osage In Three Straight!!
Iowa State Volleyball, Class 3A results....Union's Peyton Parker slams one!! and leads Union to victory. Next up is Mount Vernon, tomorrow at 2:00 p.m.....Matches are streamed on the web. Peyton is the daughter of Sherry/Todd and granddaughter of Larry/Jan. GO PEYTON!!


HAPPY HALLOWEEN!!
A Creepy Guy From North Dakota Was Seen Tailgating At ISU Game
And Begging For Candy In Waukee Area.
Hmmmmmmmm, I Wonder Who?
That cute girl is Portland.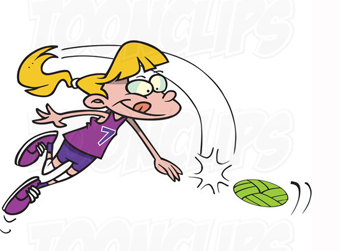 Union-Laporte City Qualifies For State Volleyball!!
Peyton Parker's volleyball team has made it to state. They are ranked No. 1 in Class 3A. Peyton (daughter of Sherry/Todd and granddaughter of Larry/Jan) is a senior. They play in Cedar Rapids in the middle of next week against Osage @ 10:00 a.m.....I think? Wednesday. They finished the season with a stellar 38-4 record. Go Peyton!!!!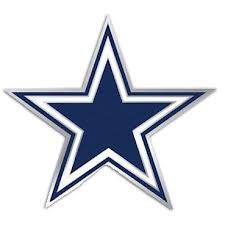 Tammi And Family Enjoy Dallas Cowboy Game!!
Tammi and her entire family flew to Dallas and were treated by Gary, Jerilyn's Brother in law, to tickets to last night's NFL game vs the Philadelphia Eagles....This is really neat as all of her kids are Eagles fans and Tammi is a lifelong Cowboy fan....Talk about exciting...Dallas WON in OVERTIME. What a thriller!! I think there were other family members rooting for Dallas, too!!

Iowa Sticks Go 3-1!!!
Congrats to Cole and Brad as their 16 and under baseball team goes 3-1 in Las Vegas!! Cole pitches and plays the field while Brad is their coach. Great picture sent by Donna. Cole is the son of Julie/Brad and grandson of Donna/Bruce.....Go Sticks!!

Cole To Play Baseball In Las Vegas!!
Cole, son of Julie/Brad and grandson of Donna/Bruce will be playing in The Desert Classic, a 16 and under baseball tournament in Las Vegas this weekend. Brad coaches the Iowa Sticks. (players from the DM area) Donna and Bruce are in Arizona and are going to drive the six hours to Vegas. Go Cole!!

Great Moments In Tryon History!!
Last Sunday, the Highwayman was bragging about his Sunday dinner that he made and enjoyed after a full day's work. He made Tryon Pizza Burgers......He sent a photo to JJ and DBT, bragging about how delicious they were....JJ remarked how the recipe is OVER 50 years old.....Originating after a football game at Battle Creek. Courtesy of Jan and Larry. They became a staple after lots of high school football games. Gosh, 50 years? I remember the Battle Creek, Pomeroy, Rockwell City, Manson, Audubon, Perry and Carroll days so well....Yes, and even Guthrie Center......Wonderful, wonderful memories......back when life was so good.....and so were the pizza burgers.....Thanks Jan.....and the memory/photo by RT.


Cassidi Wins Two Gymnastics Competitions!!
Before I went out West....Cassidi (daughter of Gwen and Johnny) competed at Chou's Gymnastics Cures to help fight childhood diseases @ Ankeny....Chou, sp?, is the coach of Gabby Douglas and Shawn Johnson, Olympic champions. Cassidi competed in four events: vault, floor, balance beam and bars. She won 3 of them AND the All Around in her level of competition. She is at level 3....There are 10 levels with 10 being world class.....Then last weekend she competed in a big meet in Omaha, finished with 2 seconds and 2 thirds and WON the All Around. (total points)....Needless to say, we are all pretty proud of her....You can follow and watch her performances on Gwen's Facebook page.

CLICK HERE

.

Congrats to Cassi!! Cassidi is a 5th grader.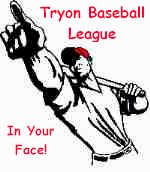 Beth Wins Tryon World Series!!
While I was out West.....Beth's TEAM FRANKENSTEIN had a HUGE weekend and shocked TEAM STEVENS (Chad) 315-291 to win the 2016 Tryon World Series......I think Chad was distracted by the Ryder Cup?......Beth was the Number 4 seed and got Clayton Kershaw back, just in time.....Early in the season, Team Frankenstein was dominating, with players like Big Pappi Ortiz......So Chad was runner up, Bruce's Mudville 9 finished 3rd and WW's Mad Cows fourth. Lots of fun.....Congrats To Beth!!!.....IOUs are on the way. The Tryon Baseball League has 10 members, with the top 8 making the playoffs. Entry is free, but we do have a small fee for the winner.

HUGE WIN FOR UNK LOPERS!!|
and On RT's Birthday!!
The UNK Antelopes defeated Central Oklahoma 47-32, so there are lots of happy faces in Kearney, Nebraska and all over the Midwest. Coached by Josh (Mandy's) and Randy's son in law, the Lopers led at halftime, 24-10, then hung on as they ran TWO interceptions back for touchdowns. Congrats to Josh and his Loper Family. Congrats To Josh and family!! Here are a couple of pictures, Click To Enlarge:




BACK FROM THE WEST.....
Story and pictures will be added soon.
Heading West.....
Our website will not be updated for a week as I am heading West with WW on an historical expedition to Montana, the Dakotas, Wyoming and NW Nebraska. Going to explore some Native American sites as well as some Lewis and Clark areas. We will get as far as Fort Benton, Montana on the Missouri River, fairly close to Great Falls. Should be fun....will return next Saturday. Pictures will be posted upon my return.
Tryon Baseball World Series!!
It is Beth's Team Frankenstein vs Chad's Team Stevens....they play thru Sunday. Good Luck To Both!! CLICK HERE for the current score.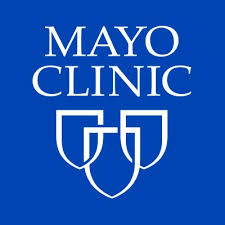 Congratulations To Tanner!!
Dr. Tanner Tryon has a new gig.....He and his "friend" have been hired by the Mayo Clinic and have moved to Eau Claire, Wisconsin. Tanner is working as a physical therapist in sports therapy at the Mayo Clinic Hospital in Eau Claire. Tanner has purchased a 45 acre home south of Eau Claire. They both start work in early October.....Congrats To Tanner!! Great News!! We always wish all family members the very, very best. Tanner is the son of RT.


Welcome Talise Julia Lohrman!!
Sara and John are the proud parents of Talise Julia, who was born Sept. 27 at 9:00 a.m.....She will join her siblings: Jadon, Elia and Gia....So number 4 for Sara and John....Congrats....This is another grandchild for Donna and Bruce. Talise checked in at 8lbs. 8 oz. and 20.5 inches tall and was born on Cousin Camden's 13th birthday! Wow!! Another member of the Lohrman Water ski Team......Congrats To All!! (Pictured are Sara's kids holding their new sister!)

The Stork Reveals!!
Congrats To Lorrie And Travis!!
Wonderful News from Waukee!! Little Portland will be getting a new sister/brother. Grandpa Randy will be expecting number 4....Wow, the times, they are a changing!! Congrats to two of our favorites, Lorrie and Travis!! Always wishing everyone the very best!!!

Natalie Named Homecoming Queen!!
Natalie, daughter of Tim and Kim, and granddaughter of Larry and Jan was chosen the 2016 Roland-Story Homecoming Queen!! Congrats to Natalie and the entire family!! Brother Zach and big sister Nicole were there to attend as was Grandma Jan and Kim's parents. Congrats To All!! Larry (and all of us) are sure proud!!

Cole Pitches Perfect Game!!
Cole, the son of Julie and Brad and grandson of Donna and Bruce threw a perfect game in the Wooden Bat League, yesterday. The last batter had a 3-0 count until Cole struck him out. Wow!! Cole threw 78 pitches in the game and struck out 15!!!!! Cole also got a single and a double in the game. The lefty pitcher from Waukee is having a great, fall season. This was during a tournament in Des Moines. Congrats to all. Photo by Julie, click to enlarge.

Ogden Honors Larry, Friday!!!
I got the following email this week:
Larry has been selected as one of six inaugural inductees in the Ogden "Top Dogs" Hall of Fame. Events for this will take place during Ogden's Homecoming weekend, Sept. 23-24. Jan will be involved on Larry's behalf. Festivities include the Homecoming parade, pep rally, and introduction at the football game. On Saturday afternoon there will be a dessert social followed by the induction ceremony. Anyone is welcome.Details can be seen at www.ogdenschools.org and click on "Top Dogs" Hall of Fame.

Peyton Parker's Volleyball Team Is Ranked No. 4!!
Union, Laporte City is ranked number four in the state and I believe are undefeated. They qualified for state when Peyton was a freshman and sophomore.....now she is a senior....The Highwayman made it to last night's sweep of Hudson. Photo by RT (the OLD volleyball coach)

Mike's ISU Team Honored At UNI Game!!
The 1976 Iowa State Cyclone football team was honroed at the UNI game on Saturday night. 40 years? Are you kidding me? This ISU team, Mike was a junior and they claim it was the greatest ISU team of all time. They went 8-3, beat TWO top ten football teams. (Nebraska and Missouri) and were 2nd in the nation in scoring. They did not receive a bowl invitation as there were not so many bowls in those days. The NEXT year, Mike was a captain and starting QB and they DID make the Peach Bowl. These ISU teams were coached by Earle Bruce before he went to Ohio State. Photo by Bruce. Congrats to Mike and ISU team. Great memories for all of us.

Schools Are Starting.....
The Des Moines Register did a spread on the schools opening up in Iowa this week.....Waukee has a brand new elementary school called Grant Ragan Elementary.....and WHOA!! The picture they included is of our VERY OWN Lorrie Tryon (wife of Travis and daughter in law of RT).....Click To View The Picture. We sure hope all of the teachers in our family have a great, great year.

Stork Revealed!!
Congrats To Adam And Kristen!!
They are expecting their second child. Adam is the son of Kevin and Lori and the grand son of Gaylord. So Congrats to Great Grandpa Gaylord, tool! Wonderful news. Best Wishes To All....

IOWA STATE FAIR....FIRST PLACE, BABY!!!
Wow, are we ultra-proud around here. Today, Saturday, Cassidi competed in a gymnastics event at the Iowa State Fair and Finished FIRST!! Click The Video Above To Watch The VERY short, floor routine. Gwen and all of us are So Thrilled. Below are a couple of other pictures. Gwen, her cousin, Ida and 6 kids are attending the fair. A beautiful day. Cassi will be celebrating her 11th birthday, next Wednesday. She trains 3-4 days a week in Urbandale at a club named Infinity. Des Moines has numerous gymnastics clubs. That is her standing on the medal stand. Wow....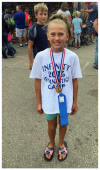 INCREDIBLY TOUGH QUIZ........


NAME THAT TRYON!!!


So you think you are really, really smart? Name this little guy who just celebrated his FIRST birthday...and looks like he got a brand, new birthday suit!! Answer is at the bottom of this page.....and it is TOUGH. Red hair? Hmmmmmmm.

Mike's Business Is Merging.....
I got the following email from Mike (son of Bill & Sally) a couple of weeks ago. Sorry for the delay. Here is the info:
"We opened a new investment company, Liberty Centre Capital Management, LLC and are buying a Broker/Dealer in NYC (Modern Equity Services). We anticipate closing on this offer-to-purchase in 60-90 days. LCCM will be serving other advisory firms and MES will be focused on Private Placement offerings for accredited investors. Our goal is to reach $1 Billion of AUM by 2020."

Always wishing all of the family the very, very best in all of their business ventures. Congrats to Mike and family!!

Cole Is Shining On The Mound!!
Cole, son of Julie & Brad and grandson of Donna & Bruce is having a great baseball season. He is part of the Central Iowa Wooden Bat League. He is a left handed pitcher. The "travel" team played in Chicago at Northwestern University and defeated a team from Michigan. Photo is Cole on the mound. He is also pitching for Waukee as a freshman. His brother Cyler (age 8) recently played in a 3 on 3 basketball tournament and his team won their first game, 31-0...Oh, they only give 1 point per basket....OUCH....Did the other team go home, crying? So busy sports summer in the Kaufman home. As always, Click To Enlarge Photos.

Wild West Show!!!
Yipee-Kai-Yea.....Tryons head West.....JJ and Jerilyn headed to North Dakota and spent a wonderful few days with Deb (Jerilyn's sister), her husband Paul, Lynn, Lori, Jacob and The Highwayman in the resort town of Medora, ND.....The highlight was a wonderful, patriotic, western musical, up in the badlands of ND. (An outdoor amphitheatre) Lynn won the HUGE miniature golf championship.....It is great seeing Lynn concentrating on a sport that he can now succeed in...as he has proven that regular golf is too much for him....Some went horseback riding and everyone had a great time eating and drinking with lots of laughs. Pictures by RT.

Peyton Parker Named First Team All State In Softball!!
Peyton, daughter of Sherry & Todd and granddaughter of Larry & Jan, was named first team All State. Wow, what an honor. Peyton is a junior at Union, Laporte City.....Congrats to Peyton and her family!!
Epidemic Of Sleep-Overs Hit Nevada!!
We had FOUR last week.....Geeze....anywhere from 4 to 7 kids....including our two.....photo is from last Thursday..... I told Cassidi and her friend to look tough.....Man, when does school start and the summer is over???? August? Is it August, yet?

Sioux Falls Storm Win 6th Title In A Row!!
Todd's SF Storm Professional Indoor Football team defeated the Spokane Empire 55-34 for their 6th United Bowl in a row and their 11th title in 12 years....Wow....The Storm also honored the police in a stirring pre-game show. (see photo) Congrats On The Storm and another super season!!! (photo by JJ)

Coach Dennis Green, Former Hawkeye, Passes Away.....
Dale coached him at the University of Iowa. He was a running back, their best athlete and Dale always spoke highly of him. He played pro football in Canada and coached many years as head coach with the Vikings and Arizona Cardinals. (plus Stanford and Northwestern) He was only 67. R.I.P. CLICK FOR FULL STORY

Doug And Warren Are Exploring The West.......
Camping out under the stars, (with the flies and the snakes and the ghosts) and with the prairie moon arising. the dynamic duo are checking out historic sites in the Black Hills area. Can't you just smell the sage? or is it the lack of showers?? Click To Enlarge These Pictures:

Sunrise On The Missouri River

Reva Gap

Cowboy

Ludlow Cave
(Lakota say evil spirits)

Inside The Cave
(Custer once visited)

What? Doug & WW
At A Saloon?

MY TAKE.....an editorial.
OK, I have watched most of the Republican convention. My thoughts:
* Fox News has done a terrible job of showing the convention, there are better places to watch, like C-SPAN. I get a little tired of the same talking heads.
* My favorite speeches so far are 1) Laura Ingraham (Click Here To View), and the media says she gave a Nazi salute....Really?....Look for yourself....2) Mike Pence 3) Rudy G. 4) Donald Trump Jr. 5) Newt's
* I just LOVE Mike Pence and give Trump tons of credit for picking him. Pence is perfect.
* Super job by the blind girl who sang the National Anthem....Wow!!
* I will NEVER support Ted Cruz, John Kasich or anyone named Bush again.....what a bunch of immature babies. (Boo Hoo, Trump insulted Cruz's wife after Cruz's PAC posted pictures of Trump's wife, almost nude...So What).....and Kasich not showing up in OHIO?....You kidding me? I have lost total respect for these people. Eh, didn't they sign a pledge? Oh, I guess if you are a politician, What Difference Does It Make?

Looking forward to tonight....and I love the Trump family....Donald should get some credit.

Sioux Falls Storm In United Bowl!! AGAIN!!
How about winning the championship 11 out of the last 12 years????? Including 6 in a row.....Are the Sioux Falls Storm Indoor Football Team the GREATEST PROFESSIONAL team in the history of any sport?....Todd, the owner and CEO, is leading the Storm to another title....AND they have won 64 home games in a row....WOW!! Go Storm....Championship game is @ Sioux Falls against a very tough team from Washington, this Saturday Night GO STORM!!!

RT And His Boys Have A Great Time!!
Randy flew to Minneapolis, then met Travis and they drove to Tanner's place in Wisconsin. It is located on Lake Superior. They had tons of fun. Golfing, ATVing, Boating, Eating and lots of laughs as they enjoyed a few days together. Great fun. Photo by RT. This sound like a Stephen King movie? Three guys go off into the woods and.............
HAPPY INDEPENDENCE DAY!!!
From The Tryons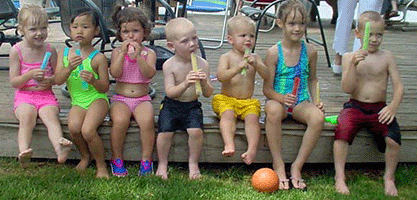 Has It Really Been That Long Ago?
Lots of fun at this year's July 4th picnic in Glidden. Pretty good turnout. Great, as always to see Jim and Nancy H. Thanks to Maxine for setting this up. We had Jan, Sherry and kids, the Trudos, Janet, Dick and his girls, Jerry/Jerilyn, the Watsons, Donna/Bruce, Maxine, Mike, Jim and Nancy Hulsebus and I hope that I did not forget anyone...Oh, Jerry, Sandy's guy, made it, too. Great food and the the kids swam and swam. Great to see everyone. Lemon ice cream at the Dairy Mart, too. Woo, Woo.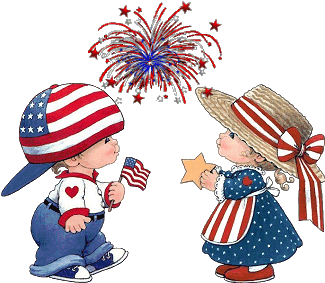 JULY 4th IN GLIDDEN IS GO, GO, GO!!!
The annual Tryon get together at the Glidden park by the swimming pool is set for Monday, July 4th. Rumor is Jim and Nancy Hulsebus might make it again. Maxine has the shelter house reserved. Starts at NOON....bring a hot and a cold dish and your favorite drink. Maybe a lawn chair and a swim suit if you plan on getting wet....The kids LOVE the Glidden pool as well as some adults.....Fingers crossed for great weather. Try HARD to make it as we only get to see family on Christmas and July 4th with a few exceptions. Stay Cool!!

Dreams Do Cone True!!
Our very own Janet was spotted in the audience of the TODAY show.....and rumor is she got to shake the hand of Al Roper....(isn't he the guy who poops his pants? No disrespect, but didn't he say something about that while visiting the White House?)......Obviously, I know nothing about the Today Show....in New York City?....I have never, ever watched it....but Janet was in Tall Cotton, enjoying the show....Reminds me of when her son Dave (and Michelle) were at the Tonight Show or was it Letterman?....Anyway....Janet is a traveling.....That is Janet on the left......Photo by Nancy, I think.

Great Tryon Friends: Bill and Louise Ahrenholtz, Celebrate Their 65th Wedding Anniversary Today!!
Yes, the Tryon friends from Defiance are celebrating their 65th anniversary today, Tuesday, June 28. ALL OF THE TRYONS wish Bill and Louise and their family the very, very, very best. Congrats!! Click Photo To Enlarge.



Brett Has A New Job!!
Brett, son of Nancy and Warren, has been hired by the Norwalk schools to teach computer business classes at the high school level and to assist with the Boys Varsity Basketball team. Brett has been working for Minot State and teaching computer online courses this past year. He will be moving his family to Norwalk. Congrats To Brett. ALWAYS wishing all of the family the very, very best! Pictured is Breckin with MY GIRLS, who had a super time last Saturday in Nevada. (pool, trampoline etc)

A Father's Day Story.....
Remembering back to 1990, some of the brothers and I were in the baseball card/sports memorabilia business. (Dale, Randy, Jerry, Larry, Dickie and Brother In Law Warren, plus many nephews, too) In the summers we would travel the West, set up at shopping malls and motels and try to buy and sell sports stuff. We went all over, not just the West, but Minn. Mo. Ill. Neb. Everywhere you can imagine...... looking for gold, eh sports stuff……..Then at the end of the summer we would go to a BIG SHOW in Chicago, Atlanta, Los Angeles, Dallas Denver, etc. and dump what we had bought…..We did this for about 15 years…1980-95 for most of us. Others went many years longer. Great fun and sometimes profitable…..Well, at the BIG SHOWS, there would be sports stars there signing autographs…..I got to meet, shake hands and visit a little with some VERY big stars….Like Mickey Mantle, Stan Musiel, Al Kaline, Jim Brown, Johnny Unitas, Dick Butkus, Willie Mays etc…..great, great memories.
Well, in 1990, we were in Dallas and Muhammad Ali was there…..So I stood in line as a brother watched my table and I got his autograph…..He could barely stand and I don't think he could speak….I told him that he was "Still The Greatest"…(what a non –original thing to say) and he just smiled…with a big twinkle in his eye….…Well, what's the big deal you ask?……Answer…..Well...... Dale and Randy knew the promoters of the show real well and were able to get Dad (Clarence) into a private area where he could get his picture taken with Ali…..Now I am sure most of you did not know that Dad was really not a big sports fan…..If a game was on TV, he would sit and read the paper and fall asleep…..usually in that order…..…(even though he attended zillions of games of his kids and grandkids and just loved that)…..The only sport he enjoyed watching on TV was boxing…..Those old Friday Night fights on TV and he would watch the wrestling, too……Remember Dick The Bruiser?......Moose Cholack? (sp?) and the great, great Verne Gagne?….Sometimes on Saturday's Wide World Of Sports….there would be Howard Cossell and some great, great fights....usually reruns….Including Ali vs Ken Norton or Jerry Quarry or Chuck Wepner, the guy the Rocky movies were inspired by…..My Dad really marveled at how Ali was so quick and could box so well as a heavyweight…..Great Memories……..So my Dad got to meet and have his picture taken with Ali…..Here is the picture and notice that my Dad (in his 80s) Even rolled up his sleeves to show off his "guns"……Priceless…..and such a great job by Randy and Dale!!

School's OUT For Summer!! Finally!!
Yes, at Nevada, we really care about quality education, so TODAY, June 9th is the last day of school. (That is longer than Chicago schools) Gwen, Cassidi and Alexis made a few? Banana Bread loafs for the teachers, administrators, helpers, secretaries, etc......Over 55, I think....Photo by Gwen. This was done a week or so ago. Gosh, June 9th....wonder if they ever air conditioned my old classroom?

Cole Makes Pitching Debut!!
Cole, son of Julie and Brad and Grandson of Donna and Bruce pitched three innings for Waukee vs Valley 9th grade, recently. He gave up one run. Cole is a lefty and also plays first base. Photo by Donna.


Also This Past Weekend......
The Highwayman got to spend some VERY QUALITY time with his entire family in Carroll for a couple of days. Rumor is the motel was really jumping. Highlights were a couple of golf outings and a wonderful picnic at Swan Lake....Plus seeing more family at Tyra and Maci's Big Bash. The weather was perfect. Priceless family time with RT, Mandy, Josh, Tanner, Rachel, Travis, Lorrie and all of the grandkids. Photos by RT. As usual, click photos to enlarge.
Great Time @ Tyra & Maci's Graduation Party!!
Great turnout, too. Congrats to the girls, parents and grand parents. Great to see so many family members attend. Always wishing everyone in the family the very, very best!!

Just Thinking......Since 1950, the year that I was born, the state of Iowa has closed 4316 school districts......Today they have???.....336......What?......Thanks to the state and federal government rules and regulations, small schools can no longer exist. Things like every school MUST offer a foreign language, so many special ed. people, full time nurses, teacher in-service, school lunches, busses etc.....Same thing happened to the family farm....Rules and regulations forced the farms to go corporate and the small family farms got run out. I remember driving around in the car and hearing Uncle June and C.L. talking about the chicken factories. (Hy-Line) taking over from the small, family farms. Now those companies are too small and are being run out by the really, big boys. The government creates a mess: education, health care, the judicial system, EPA, VA Hospitals, IRS, airport security etc. and then the same government wants more rules, regulations and especially more money to fix the problem that big government created. It is a beautiful thing......The government can't run anything efficiently. Never has, never will. Look at Venezuela. Oh, and since B.O. has taken office, the Federal government has ISSUED (not passed, but mandated) 20,642 new regulations.....Even though the US Constitution says only the legislative branch can legislate. Why would Congress not complain and give up their power? Well, they do not want to EVER be held accountable and they just blame the V.A. or EPA or whatever....."Got to protect our phony, baloney jobs." a quote from Mel Brooks, Governor William J. Lepetomane, in Blazing Saddles.



Tommy Ray Turns 65 Today!!
Son of Ray and Maxine and oldest of C.L. and Dorothy's grandkids, Tom turns a whopping 65 today. Pictured is Tom with one of his grand kids. Tom lives down in southern Missouri. Happy Birthday, Tom!! Enjoy your day!!
Boys State Track !!
Great News for the Tryons......Jack Trudo, son of Shonna and Eric, from Van Meter, has qualified for the state track championships @ Drake Stadium. He qualified as the 15th fastest in the 3200 meter run!! Jack is just a sophomore!! AND Bryce Parker, son of Sherry & Todd, from Union, Laporte City, is the alternate for their 4 X 200 and 4 X 400 relays....Bryce is just a freshman....Wow!! Both are grandsons of Larry and Jan......Congrats to Jack & Bryce and Go Get Em!!



What A Surprise From THE WILDMAN!!
I went to take my family to eat out at the Texas Roadhouse in Ames, Saturday night....After parking the pickup, who walks out of their front door?....THE HIGHWAYMAN....Come to take brother Dick out for his birthday...I was stunned, but Gwen knew all about it......RT spent the night, then SURPRISED Lorrie (Travis), who was receiving her Master's Degree From Drake University on Sunday. RT had driven the 12 hour drive and is driving back today. (Monday) Talk about a quick weekend. Congrats to Lorrie and Family as she earned her Masters in Teacher Effectiveness and Professional Development....We are all SO PROUD of Lorrie. She teaches in the Waukee school district!! Her sisters hosted a brunch in her honor before the ceremony. CONGRATS TO LORRIE!! Pictures from RT and Travis. RT also tried to catch Doug, Jodie and Melody at home, but missed them on Saturday. Click Pictures To Enlarge.
Just Thinking.....You think Obama's two girls will EVER have to share a transgender restroom or locker room with males? In their entire lives? Ever?......How is that Hope and Change working out for you?....US Constitution-only legislative branch can legislate....How about the 10th amendment?.....Oh, now N. Carolina has to OBEY federal law but marijuana states and sanctuary cities do not????...How about enforcing federal law on the southern border?? .....Oh, I get it.....We only enforce the laws that B.O. wants to, even though he took an oath to uphold the US Constitution. Watch him pardon all of the illegals before he leaves office....like Jimmy Carter did with all of the Vietnam draft dodgers....Time To Make America Great, Again!! but is it too late?

The Wolf
I am big fan of historical programs on TV......Programs like The Vikings, Black Sails, Hell On Wheels to name a few. One that is playing on AMC right now is TURN, Washington's Spies....a Revolutionary War series.....So about three weeks ago they had an episode showing a map on a table....and there in big letters was a Tryon Park in the middle of New York City....Two weeks ago, they had an episode where one of the characters was Governor William Tryon....plotting to kidnap George Washington...He was the Gov. of NY (formally the Gov. of North Carolina and Tryon Palace fame)....a Tory (against the Patriots)....His nickname was the Wolf....His name was also mentioned this week....He has had only one line to say, so far.....The program is about spies in the Long Island area during the American Revolution....To learn more about Governor Tryon.....CLICK HERE.....the TV program is just so-so and is on Monday nights on AMC.

Sioux Falls Storm Play In Des Moines, May 27th!!
Todd's SF Storm, (Indoor Football Team) currently 9-1 play the Iowa Barnstormers, in DM, on Friday May 27.....The Highwayman and other family members plan on attending at Wells Fargo Center. The Storm play at home, this Saturday, against Spokane. GO STORM!!


BIG DAY FOR MELODY!!
Melody Stokke, daughter of Jodie and Doug, graduates from Roland-Story this spring!! Her OPEN HOUSE is Saturday, May 14, 10:00 a.m. - 12:00 p.m. at the Fairview Lodge, by the Carousel in Story City.....notice the two hour window....Sure hope to see you there!! Such a big day for Melody, Doug, Jodie and of course grandma Janet!! Wow, does it seem like just yesterday when Melody joined our family?.....and SO CUTE!! Congrats To Melody!!!!! and our other graduates!!




GIRLS GONE WILD!!
Gwen and my girls have done SO MUCH for me this last year, helping me with my surgeries, eye drops and general care.....I decided to buy Gwen and family tickets and souvenirs for the Garth Brooks concert in Des Moines......They got home at 3:30 a.m. this morning......I am so proud that my 12 and 10 year olds hung in there.....Super time, Super crowds....Gwen said it was a concert for a lifetime....My girls are such country music fans....They were bubbling with excitement when they got home.....and could not wait to tell Grandpa.....Unfortunately, Johnny was up in North Dakota and missed out....Tough Luck....but the videos were being sent by the dozens.....Here is a picture or two or four (click to enlarge) and I am sure that Gwen will post many more on her Face Book page....including videos......If she ever gets up. (it is afternoon and no one but me is up) CLICK HERE FOR FACE BOOK PAGE. and scroll down a little.

MAN UP!!
The Highwayman had to MAN CHAIN up this morning. (Tuesday) In a MONTANA mud hole!!! His 32 Wheeler threw MAXIMUM MUD exiting on the four mile "goat trail" that he had to conquer. Photo by RT. Wow, tough morning.....but North Dakota Tough!


Mark May 30th On Your Calendar!!
Jerry and Jerilyn are hosting a graduation party for their two grand daughters at their home in Carroll. 213 East Randall Road. 3:00 p.m. until 6:00 p.m. Tyra (Tyler/Kristie) and Maci (Tammi's) are graduating on the SAME day. So JJ and Jerilyn are hosting a deck party on Monday, the 30th. (We also have Melody (Jodie/Doug) graduating this year) Maci graduates from Vinton and Tyra from Carroll. Good Luck To The Class of 2016!! and the parents and grandparents!!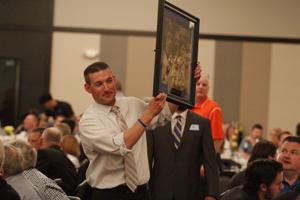 LOPER FOOTBALL HAS A HUGE WEEKEND!!
Josh's UNK football program had a record breaking weekend and Father In Law Randy was right in the middle of it. Travis also made the trip out to Kearney to watch the spring football game on Saturday morning and take part in the banquet/fund raiser on Friday Night. The Fundraiser SHATTERED the old record, set last year. RT donated a gorgeous plaque/sign that was autographed by Archie, Eli and Peyton Manning. It went for $1300 bucks!! (picture of Josh holding it up) There was also a corporate meal for 10 donated by Big Oil. (I think) Here is the article from the local paper. GO LOPERS!

FOOTBALL BANQUET IS BIG SUCCESS!!
KEARNEY — Nearly 500 people packed the Younes Center Friday night in another successful Loper Football Backers banquet.


According to the early numbers, the seventh-annual banquet and fund-raiser added an all-time high $228,242 dollars to the scholarship fund.

A special "scholarship ask" produced $103,350 in donations from 73 supporters, including one gift of $25,000.


"The energy in the room was something I have never experienced before," UNK football coach Josh Lamberson said. "It is truly phenomenal to witness the unwavering support of the Kearney community. This is a outstanding city and a top-notch institution."

"The student-athletes, coaches and staff are so thankful to all who supported our scholarship fundraiser. What a tremendous success."


This year's banquet was the first in April and the first on Friday night. Previous banquets were in May.

Last year's banquet fell just short of the $200,000 mark and was the previous high. The 2015 banquet produced $169,199.


"Coming in to this banquet, I thought $200,000 was possible, but I never imagined seeing $228,000," UNK Athletic Director Paul Plinske said. "A ton of credit goes to our supporters and the willingness to invest in our student-athletes and their future."


"Momentum is at a high in Loper football. You can feel it. Tonight's all-time high in money raised will propel this program to great things. Thank you to everyone who made this possible."

HAPPY TAX DAY.....UGH
Abe Lincoln Died on April 15th
The Titanic Sunk on April 15th
1954 The Deadline To File For US Income Tax became April 15
In 1874 the Income Tax was declared UNCONSTITUTIONAL
Woodrow Wilson and the Democrats passed the 16th Amendment in 1913.
Only the richest 1% had to pay 1% in the first tax. They promised to only tax the rich. They promised to get rid of tariffs and excises taxes. They lied. They take the money, then give it to their friends, then some is returned to the politicians to help them get re-elected. It is a beautiful thing. Both parties. Joke is on us, I guess.

BIG BASKETBALL WEEKEND!!!
Tryon Gym, Tyler's 16 and under basketball team out of Carroll, has a big AAU tournament at Kingdom Hoops in Ankeny this weekend. Their first game, on Saturday is against JACK TRUDO's team!! Wow!! They are the Kingdom Hoops Team X.....at 8:00 a.m.....THEN, later, BRYCE PARKER (Sherry's) will play on Tyler's team for some of the other games!! A TRYON Reunion on the basketball court.....Sounds like quite a weekend!! Pretty neat of Tyler to line all of this up......Tyler coaches the Tryon Gym team. Pictured is Tyler's team from 2014.......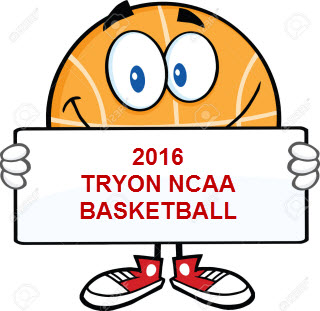 Natalie Wins Thrilling Come From Behind Victory!!
Wow!! Natalie, daughter of Tim and Kim, wins the 2016 Tryon NCAA Basketball Contest by picking Villanova to win the championship!!......Lynn also picked Nova and wound up in the money......DBT was second, Cassidi third and Warren fourth......Lynn was fifth (and also last)......What a great contest....Looking forward to next year's Bowl Games......Thanks to all for playing.....IOUs will be sent out later this week......... CLICK HERE

TO VIEW THE ENTIRE STANDINGS AND REPORTS


Lots Of Reports To Look Over. You Can Print Out Your Own Picks.
Top 5 Are Winners, Last Place Has No Entry Fee!
Tie Breaker Is Total PTS. Of Title Game.
Last Year's Winners Were: 1. Emily 2. Hudson 3. Randy 4. Calista 5. Scott


Shelby County Storm Spotter!!
Warren has volunteered for a new job.....STORM SPOTTER!!.....Eh, not storm chaser, they have fancy equipment.....WW attended a meeting of Shelby County Storm Spotters and their job is to warn the public about severe weather and damage in the area.....He has a uniform (think of the Nazi Brown Shirts) and official call in numbers/procedures to hunt down the storms....A couple of weeks ago, severe storms went through the area and I asked him if he went out?....His reply? "Nah, it was too windy......" I do have a couple of actual photos of our hero in action.....Also notice that physical condition is not a high priority....Two hip replacements....Poor eye sight.....a tendency to not hear very well are not factors in the selection process....So residents of Shelby County, FEEL SAFE as the birdman of Elk Horn is On The Job!! Now, not only spotting Purple Martins, but now, Severe Weather!!

Congratulations To Sara And John!!
They are expecting child No. 4.......This will be grand child No. 9 for Donna and Bruce. Everyone is thrilled!! Wow!! More playmates!!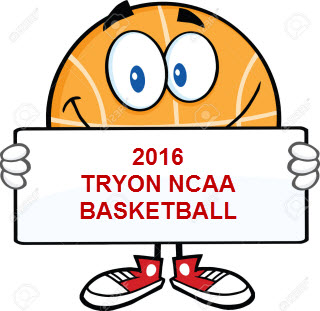 Same Ol' Leader!!
Whoa!! The Fat, Old, Blind Guy Takes The Lead.......This is a first....People say when you lose your sight, your other senses become sharper.....Clairvoyant? Cassidi and Zach are tied for second...Cocky Warren slips to 4th and Eric is in fifth...... ....What a great contest!!!! Where are the Dukies? .....Obama is 32nd........Bo Knows Nothing!....but can dance the tango...(Isis scared?)..MUST be Bushes fault......I am surprised Obama did not fill out his bracket AFTER the tournament....... CLICK HERE

TO VIEW THE ENTIRE STANDINGS AND REPORTS


Lots Of Reports To Look Over. You Can Print Out Your Own Picks.
Top 5 Are Winners, Last Place Has No Entry Fee!
Tie Breaker Is Total PTS. Of Title Game.
Last Year's Winners Were: 1. Emily 2. Hudson 3. Randy 4. Calista 5. Scott
ANSWER TO INCREDIBLY TOUGH QUIZ
His name is Jaxon Tryon and is the son of Adam (Kristen), who is the son of Kevin, who is the son of Gaylord. Wow, GT's great grand son!!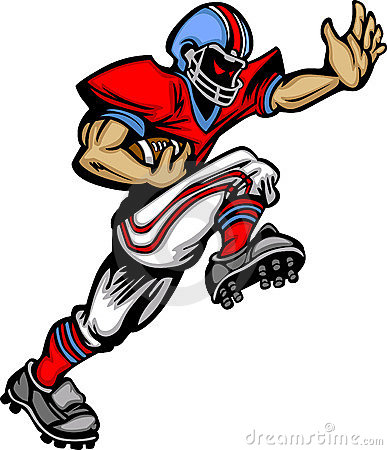 TRYON FOOTBALL
LEAGUE
STANDINGS
November Events
| | |
| --- | --- |
| November 2 | Hudson's (Beth's) Birthday |
| November 3 | Shelly's Birthday |
| November 3 | Natalie's (Tim's) Birthday |
| November 3 | Max's (Tammi's) Birthday |
| November 4 | Tytan's (Todd's) Birthday |
| November 5 | Jack's (Shonna's) Birthday |
| November 7 | Dale's Birthday |
| November 8 | Breckin's (Brett's) Birthday |
| November 12 | Katie (Danny's) Birthday |
| November 13 | Lyncoln's (Todd's) Birthday |
| November 14 | Tammi's Birthday |
| November 15 | Susie's Birthday |
| November 16 | Tyra's (Tyler's) Birthday |
| November 17 | Dorothy's Birthday |
| November 18 | Lynn's Birthday |
| November 18 | Deb & Scott's Anniversary |
| November 19 | Sam's (Susie's) Birthday |
| November 23 | Calista's (Beth's) Birthday |
| November 25 | Donna and Bruce's Anniversary |
| November 29 | Bill's Birthday |
PICTURES

Happy Birthday, Katie Marie!!

Connie, Katie & Dan

Janet Golfing In
Beautiful Utah!!

Drawing by Katie!!
Daughter of Dan/Connie. Granddaughter of Janet/Dale. Wow!!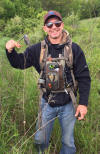 Johnny Takes Up Fly Fishing!! Oops, this fish was caught by Gwen. Another Whopper!!

Melody's Big Day!!

Izzy & Cassidi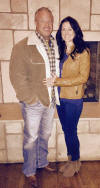 Todd And Wendy

Happy Birthday, Jan(with Shonna)

Go Cyclones!! Janet and Connie cheering them on.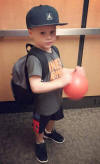 Happy Birthday, Breckin!! Age Three!!

Hudson Turns The BIG THREE!!

The Peyton Parker Power Serve!!

Lunch @ Ames!! Susie,,Chris, Bev and Janet. Good Times!!

Cole Kaufman (Julie's) pitches at University of Minnesota Wooden Bat tournament. Go Cole!!!!

Play Ball!! Sofia, Chad and Emily's, trying to pitch like Aunt Julie!!

Pre-School Graduate No.3
Ella, daughter of Sara and John,
Granddaughter of Donna & Bruce

Another Graduate!!
Sofia, Daughter of Chad and Emily.Granddaughter of Donna and Bruce.

Cole "enjoying" Suns Game!!

The DUKES Of Sheldon!!

The Watson Elves Are Ready For Christmas!!

Breckin's First Basketball Camp!!
Any guess which one he is?

Nancy & Warren's Grandkids.
Deb and her kids, Alex and Emily are visiting Maxine and IOWA!!

The Highwayman's Company Announces NEW housing program for their employees. (Housing is in big demand and short supply in ND.)

ISU TAILGATORS
Go CLONES!!!

Before golfing, Double Digit Lynn was presented with a
snorkel and swim mask!!
A little water trouble, Lynn?

Zach Is Ready For Some
FOOTBALL!!!

Second Place In Sioux Falls
Open Golf Tourney!!
Donnie, JJ, Lynn and Todd

Softball Stars
Macy & Peyton

Golf Stars
@ Brooks

Alexis
Softball Team 10-1-1

Calista
Playing Blast Ball


Enjoying Arizona!!


Zach VS Nevada


The New Lifeguard
At The Kiddie Pool?
Or one of the "Kiddies"?


Four Generations!!


The Hat Left By Donnie


The Trudos In Colorado!!


Babies, Babies Everywhere!!


Is Jerry The Only One With Hair?
Tyler, Todd, Jerry
and Lynn (605-521-6056)


Calista's First Birthday!!


The Obama Administration.


The Kaufman's Cheer On
Freddie And The Clones!!
Or is that Brad inside his Halloween Costume?


Mike & Cindy at ISU game!!
FEATURED PHOTOS

Calista's first basketball game!

Emily (Deb's), another future basketball star, playing on a traveling team in Ohio.

Tyler and Jordan cheering on the Cyclones!!

The Highwayman
In Front Of Lynn's New Date-Mobile!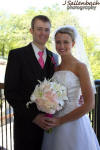 Travis and Lorrie's wedding was a wonderful time for all. What a neat couple! Welcome to the Tryon family, Lorrie!!

Todd And
Wendy's Family.
(Is that Uncle Lynn in the center?)